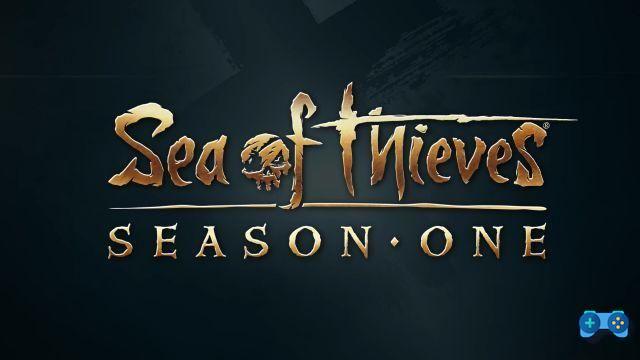 From today the pirates of Sea of ​​Thieves can start earning rewards through the levels and their pirate exploits!
If you are among those who still enjoy sailing the seas of Rare us Sea of ​​Thieves, from today you will have the opportunity to live a completely new gaming experience with the new "seasons" system, which was announced earlier this month.
The "seasons" update starts today, January 28 2021. Each season will have one expected duration of three months. During each season they will be introduced new gameplay features, new rewards and quite a lot of live events to participate in.
A new progression system, in the game, which will see players earn Notoriety delivering found loot and other methods. By gaining Notoriety, players will be able to progress through a scale of 100 levels divided into ten different degrees of progression to unlock.
For this season, we know he will be making an appearance a new Journey for the Merchant Alliance, together with some challenges (known as "trials") to be completed throughout the season. The more a player levels up, the more rewards he will earn. In this case, rewards can range from in-game currency to emoticons, cosmetic items and Ancient Coins. Further information on the seasons is given in the related post on the official blog and in the following trailer.
Sea of ​​Theves: Plunder Pass
Another addition making an appearance in today's update is the Plunder Pass. While players can earn free rewards through the progression system, purchasing the Plunder Pass will give them access to even better premium rewards! To purchase the Plunder Pass, players will need to spend 999 Ancient Coins, an in-game currency that can be purchased from stock in the game store or obtained by defeating some ancient skeletons.
Each new season will see the introduction of a new Plunder Pass and will also allow players to unlock early access to upcoming cosmetic items, which will later become available in the Pirate Emporium.
Sea of ​​Thieves It is available for PC, Xbox One e Xbox Series X / S.