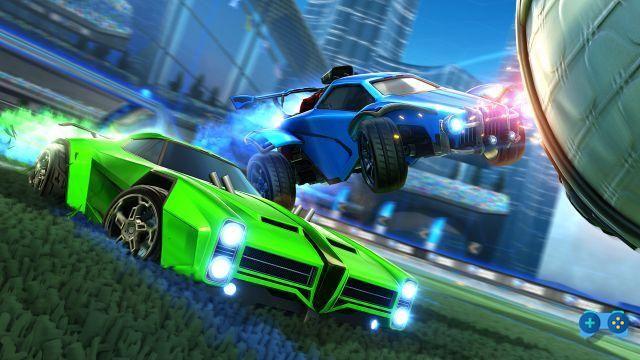 Five years after its release, Rocket League continues to grow its already large fanbase around the world and across multiple platforms. With the new generation of consoles On the horizon, gamers eager to keep scoring and playing with their friends in this car soccer simulation will be able to continue the experience on PS5 and Xbox Series X / Series S. For the occasion, Psyonix has revealed details on the improvements that can be expected with the new generation.
Next Gen Improvements
On the eve of the launch of the new consoles, Psyonix has released official details on the Next Gen enhancements for Rocket League. In a detailed blog post, Psyonix announces that Rocket League will support 4k at 60 FPS on Xbox Series X, 1080p at 60 FPS on Xbox Series S and 4k at 60 FPS on PS5. Additionally, the development team has reported that the Series X version will have the ability to play the game in 2688 × 1512 resolution at 120 FPS, while the Series S version will run at 1344 × 756 with 120 FPS; the PS5, on the other hand, will not support a high-framerate mode, at least at launch.
Psyonix added that the game's performance and graphics settings will depend on the platform you play on and the options to switch from "High Quality" to "High Performance" mode (which favor resolution and framerate, respectively) will be available with an update due out later this year. The team also confirmed the ability to keep all player progress and cosmetic items obtained by linking the game to an account epic Games.
Rocket League is available for PS4, Xbox One, Nintendo Switch, PC, Mac, Linux, while the aforementioned updates are planned for upcoming versions PS5 e Xbox Series X / Series S. More information about the game is available on the official website.