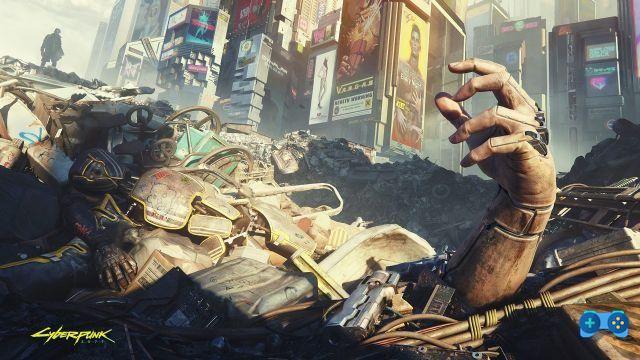 After years of waiting and multiple postponements, the lights in Night City are about to turn on! A few days after the official release, let's explore who the protagonists could be of the highly anticipated new IP from CD Projekt Red: One of the most interesting in the universe of cyberpunk 2077, is Morgan Blackhand.
The Polish developers, after having raised the bar of the gaming world with the award-winning The Witcher 3, seem willing not to want to slow down their race, trying to impose themselves with a game of a completely different kind.
Setting with a sci-fi, dystopian and cybernetic look, animated by characters of undoubted charisma and originality, divided into different factions, very different from each other.
Morgan Blackhand: the origins
Morgan, like his former army mate Johnny Silverhand, is named after his cybernetic arm.
Considered one of the best mercenaries around: tough, solitary, pragmatic, he rarely kills despite the violent mold of his actions.
Blackhand began fighting in the 80s while serving in the United States Army.
Due to the divergence between the XNUMXth century Cyberpunk timeline and that of the real world, soldiers were already equipped with cyber enhancements by the time of the Reagan years in the real world.
As a young soldier he was, Morgan Blackhand found himself transformed into a cyber soldier using new technologies. He first showed his great ingenuity and his hands-on, easy-going approach when he got caught up in a disaster.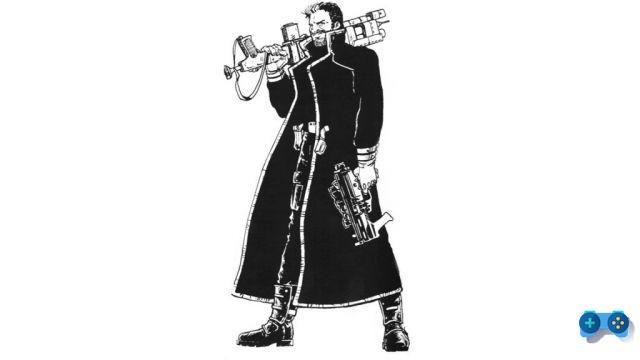 Cyberpsychosis and Boostergangs
His commander fell prey to Cyberpsychosis, a dissociative mental illness caused by the excessive presence of incompatible cybernetic implants. Losing their minds, those who become victims of Cyberpsychosis in the Cyberpunk universe are often prone to violent outbursts.
When he began to show signs of imbalance, Blackhand was the only one to take over the unit despite his relative inexperience.
After leaving the army, Morgan Blackhand found himself running out of luck.
With his abilities unsuitable for civilian life, Blackhand's new identity began to be forged after an unfortunate encounter with another cybernetic-enhanced human.
I Boostergang - street gangs in Cyberpunk who use computer technology to improve their bodies - had caught on when Blackhand returned from his stint in the military.
The leader of one of this gang disliked the veteran. It would have been his last mistake. Morgan Blackhand killed the leader of the Boostergangs with such disarming ease that he began to draw attention from above.
Militech International Armaments and Adam Smasher
"After I got out of the army, I had this problem: I was good at what I did, but nobody wanted to hire me.
I mean, what do you do when you're a highly skilled killer specializing in demolitions? Do you read the search ads? After a few months on the road, I got into a conflict with a local Boss. I knocked it out and went back to my drink.
After ten minutes, the Militech recruiter came to me and left me a business card. Now I am a man of the Company. The pay is good and the job is stable.
So far, I'm still alive. So far, so good. "
Morgan Blackhand
This new limelight attracted the attention of Adam smasher, a promising cyborg-mercenary.
The Cyborg began to consider Morgan his arch rival in reality, with no real reason.
Blackhand had no idea who Adam Smasher was at first, and even less reason to worry. Smasher had grown up in New York, having been rebuilt by a mysterious benefactor after a job that went wrong left him nearly dead.
By ignoring Smasher, however, Blackhand only intensified the cyborg's hatred of him.
Johnny Silverhand and the Fourth Corporation War
In 2020, a group of kidnappers attempted to take Kerry Eurodyne hostage.
Kerry was one of the founding members of Samurai, a rocker band with Johnny Silverhand as a singer, but Blackhand managed to save him.
When the Fourth Corporation War In the world of Cyberpunk, Blackhand and Johnny found themselves together as part of the Militech team attempting to raid the Arasaka Tower in Night City in 2023.
When Adam Smasher found out that Blackhand was working for Militech, he quickly signed a contract with Arasaka.
Smasher intercepted the two and in the chaos a "pocket nuclear bomb", intended to partially explode a part of the building, exploded outside the intended destination. The event now known as the Night City Holocaust: half a million lives were lost.
The cyborg killed Johnny, and along with Morgan Blackhand they were last seen running against each other on top of the Arasaka Tower as he was collapsing.
No one has seen the legendary mercenary since, but we are sure we will know his whereabouts once we take Cyberpunk 2077 in our hands.
Check out our specials on the other characters in the saga: Michiko Arasaka, Adam smasher, Johnny Silverhand, Yorinobu Arasaka, Alt Cunningham.
Cyberpunk 2077 will be released on December 10th on PC, PS4, PS5, Stadia, Xbox One and Xbox Series X.