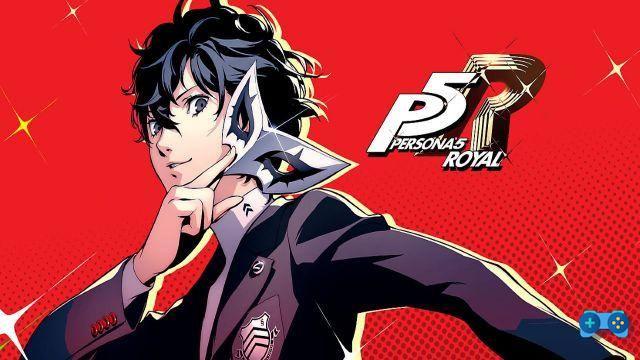 Luckily here we are at Soultricks!
Persona 5 Royal is a role-playing video game that encompasses two distinct videogame genres, the JRPG and the life-simulator. The story told in this chapter sees us playing a 16-year-old young man who ends up on probation after trying to save a woman from an assault.
As you know, we are talking about a title already released on consoles, but Atlus has decided to bring a Remake with a better localization, new characters and many more fights. All in order to give you hours and hours of fun.
Find out with us which tricks to know to master this game perfectly, even if you are not veteran of the series.
It might interest you:
Guide to get started
How to maximize your Persona stats
Guide to the location of the Treasure Demons
How to get the best ending
Trophy Guide
1) Collect the Seeds of Greed
Let's start immediately with an element present only in the Royal variant of the game, the Seeds of Greed are a new collectible that you can find in the most secret places of every Palace. The game will introduce them to you soon enough, just face the first dungeon. In any case, it is advisable to know all the benefits of these objects.
Collecting the Seeds of Greed in each Palace will allow you to obtain a powerful accessory to equip your team. Although individual Seeds of Greed are more useful. In fact, by taking them you can fully recover your team's SPs for free. You know that accumulating the latter is not so simple at the beginning of the game, so by collecting these seeds you can finish the dungeon with a fair degree of fluency.
2) Take advantage of the Bonus Days
Most of the Confidants are available as you progress through the game, with the exception of Maruki (who will leave you shortly before the end of the first year) and Yoshida (who will only go out with you on Sunday). As for the other Phantom Thieves, you'll have no problem maxing them out before the end. As long as you keep your stats at the top.
In fact, improving the latter can become more difficult than expected. But it will be much easier if you take advantage of the opportunities offered by Special Events. Earn a part-time job at flower shops, not only will you get an extra pay on your wages every Wednesday and Saturday. In fact, by answering some questions correctly, you will receive three kindness points instead of the usual two.
And that's not all! Confidants will be able to appear randomly even while you are working, which gives you the opportunity to improve your relationship with them and earn some extras.
3) Making the Coffee will make Sojiro proud of you
In Persona 5 Royal a lot of tasks will allow you to kill two birds with one stone. For example, making coffee and curry yourself at Cafe Leblanc, instead of paying Kawakami, will not only allow you to get a free item, but will increase the value of your relationship with Sojiro by a few points.
4) Buy everything and find Sakai
Like its predecessor, this title is full of items available for a limited time to purchase as long as certain conditions are met. The best known is the Special Bread, available in the school shop only on Fridays.
However, there are many others, during the summer you can buy Melon Pan at the Ginza Line Station, a sweet bread typical of Japan, let's talk about one of the best healing items in the game, stock up on it.
Other interesting material can be purchased from Sakai, a mysterious merchant that you will not find marked on your map. He will open as an NPC in Kichijoji alley, just south of the incense shop. Negotiate with him the special items he holds, he will help you get better equipment. Especially useful in those situations where healing items will not be enough.
5) Get ready for the Big Bang Challenge (When you are ready)
The Big Bang Challenge consists of eating a huge Hamburger all in one go, it is also the best way to gain Courage in the first moments of the game.
And that's not all! Each time you increase some of your stats you can go back to the shop for a showdown. There is a simple reason to do all this, if you manage to reach a certain level you will be inundated with useful rewards.
6) Personas will increase Confidants' trust in you
You may discover this trick by chance, but knowing it in advance will surely help you. Equipping a Persona that matches the NPC's Arcana you spend time with will improve your relationship (for example, with Ryuji we recommend a Chariot Persona). The Dialogues and the time spent could, however, be more efficient, in any case you can save time.
7) Money is very important
Money doesn't buy happiness, but it will be able to make your Persona 5 Royal adventure that much better. On the other hand you will need a lot of money to upgrade your equipment and buy healing items, the latter are particularly useful if you play on higher difficulties.
A fair amount of money will allow you to merge the different personas and recreate them endlessly once you're out of the Metaverse. This practice will easily bankrupt you if you don't stock up on money.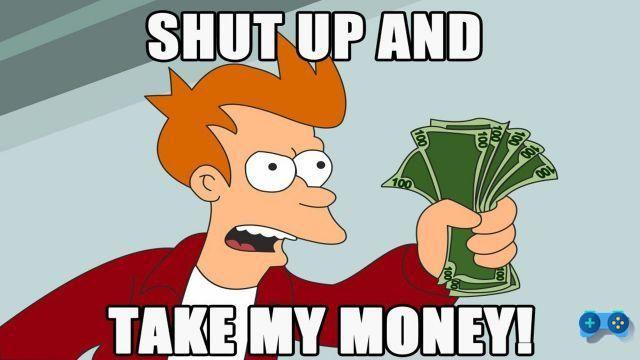 8) Fix the Laptop
Around September, as in the original title, the thrift shop in Yongen-Jaya (the same where you can buy a DVD player and a console) will ask you to sell a broken laptop.
Take it without delay, being broken, it will be totally useless, but when you unlock Akihabara, you can buy a series of spare parts for PC, useful for the repair.
Once you have all the pieces, you will need to fix this laptop. We won't tell you what happens next (spoiler), however veterans of the series will know what to do about it. In case you are new to it, trust us if we tell you that they will be extremely useful.
9) Always check the fridge!
This advice might seem obvious, but not everyone might think about it. Enter the small kitchen of Cafe Leblanc, the one behind the bar so to speak. Here you can prepare excellent curry that will make you recover all the SP, as long as there are enough ingredients left.
Even if you don't feel like cooking, we recommend that you always check the fridge. In fact, some days you will find it empty, but on some occasions you will be lucky enough to find a surprise left by the good Shojiro. In any case, all of this will be free, so take advantage of it.

10) Watch TV and do the Crossword
Cafe Leblanc still has a couple of surprises for you. The first concerns the Crosswords that will occasionally appear on the shop table, read them and solve the main puzzle, you will earn a Knowledge Point without time passing.
Same goes for the TV Quizzes. The downstairs television will offer you extensive knowledge of the game world. The most important aspect is your Knowledge Points. To improve this statistic, just answer the questions posed by the presenter correctly. In case you give the wrong answer, no problem, load your save and try again. That's why it's important to save every time you return to Cafe Leblanc.
We hope this short guide dedicated to Persona 5 Royal was useful to you, new material will arrive in the coming days, so keep following us, also through our Facebook, Telegram and Instagram profiles.