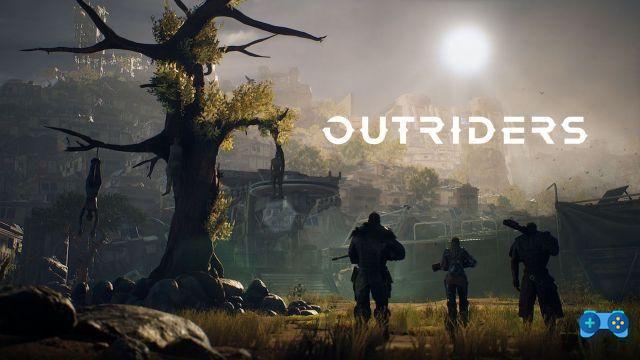 The wait patch 1.05 di Outriders has been online since yesterday for PC e PS4 and will arrive very soon for too PS5 e Xbox. The most anticipated feature of this patch is the fix for cross-play functionality between console and PC.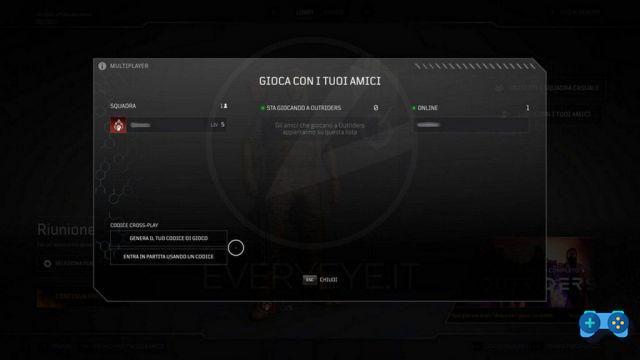 Here is the complete list of changes made by the patch 1.05.
Outriders 1.05: patch notes
All platforms
The introduction of this patch makes cross-play between PlayStation and PC
The cross-play between PC/PlayStation e Xbox è temporarily disabled until the patch is made available on Xbox.
As soon as the version is online Xbox of the patch, the cross-play between PC and console will be fully restored.
Improvements to matchmaking stability
Resolving situations that could lead to a game crash:

Fixed a multiplayer crash that could have completely wiped out a player's inventory;
fixed a crash upon completing the mission "A Bad Day";
fixed a crash in No Man's Land that occurred with the language set to Spanish (there are known problems with the display of translations at that point);
fixed crash issues when launching the game;
fixed numerous other crash issues scattered all over the game and mostly random.
Fixed an issue that occasionally caused the HUD to disappear.
Fixed some bugs that prevented players from respawning properly during Multiplayer Expeditions.
Fixed some bugs that caused characters to get stuck in scenario elements (especially following a gravity jump) or to "fall" off the world map.
The default matchmaking privacy setting is now "Closed" instead of "Open"

however, it will be possible to set "Open" as the default option from the Settings;
this change is intended to prevent players from joining games where the host has not clearly expressed an intention to play multiplayer. It also reduces the incidence of AFK lobbying;
all this will help improve matchmaking times, because the queues will no longer be clogged with a critical mass of continuous matchmaking requests sent by matches set to "Open".

Other minor changes and improvements.
PC version
Fixed a performance issue that prevented the game from taking full advantage of the GPU. This should improve some of the stuttering and performance under DX 11/12.
Surely the most important changes in this update lie in the troubleshooting with cross-play between PC and console (which for a title of this type adds a very important usability margin) and the resolution of the feared inventory bug. Stay tuned for new, upcoming updates to be published by Square Enix.
Outriders is available from April 1 2021 to PC, PS4, PS5, Xbox One, Xbox Series X / S e Google Stadia. More information about the game can be found on the Official site.