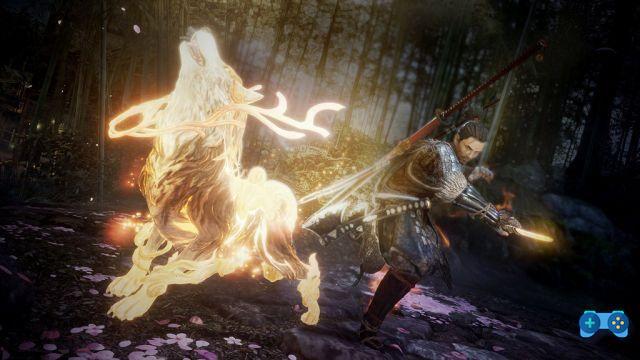 From Joker to Ciri, choose your favorite character!
If you are playing Nioh 2 surely you have noticed the infinite possibilities offered by the editor for character creation.
What if we told you that you can follow this adventure as Joker o Sekiro? Even if it seems crazy, the editor is so detailed that it has left free rein to the imagination of the community (as mentioned in the review phase).
In this short guide we will list which codes to use to fully customize your avatar.
How to enter a code?
The answer to this question is quite simple, you will have to load the character creation page and look for the option that allows you to enter the codes. Once there, choose one of the characters listed below and enter the code.
Caution: The codes are case-sensitive, so you need to be careful about the distinction between upper and lower case letters.
Joker
If you've always wanted to play the role of Prince of Clowns di Gotham City, this is the right opportunity, on the other hand Nioh 2 is a "so serious" game.
Code: 2z & mhcNqYxeZS

Harley Quinn
In case you can't wait to launch the fu on the battlefield Harleen Quinzel, here you are satisfied. The style recalls that of recent feature films Suicide Squad e Birds of Prey.
Code: Na? EGZxKK + 6sS

Ciri (The Witcher)
Let's stay on a particularly important female character, let's talk about Characteristic, co-star of the third videogame chapter dedicated to the saga created by the Polish writer Andrzej Sapkowski.
Code: eNjwF8rL3rwsA
Sekiro
If, on the other hand, the return to Japan reminds you of the adventures of Sekiro, we are pleased to inform you that you will be able to create a character with the likeness of the legendary Wolf with one arm.
Code:% gNw9duMNSYNz
Solid Snake
The saga of Metal Gear Solid is one of the most important in the gaming world. What would happen if we took Snake's guns away and equipped him with deadly katanas?
Code: icVfiLis8f3 & i

There are many others ...
The imagination of the players has expanded to the point of creating a large amount of characters, here are all the others released to date.
Sephiroth: jpG? DS @ y3dt $ S
2B (Nier Automata): & pQU4RE QuYwuz
Squiddy Bello (Spongebob): aLC? w25 [email protected]
Komurasaki (One Piece): Db5UqESr7 & pME
Kojiro Sasaki (Vagabond): QCsgpVBJYhPGz
O-Ren Ishi (Lucy Liu in Kill Bill): CCHuTriedwdHS
Majima Goro (Yakuza): a3zF = N rt78v $ z
Hisoka Morow (Hunter x Hunter): fUW + xeu @ KE8uS
And you, how did you treat your alter ego? Let us know in the comments which of these characters you will choose.
It might interest you:
Samurai Beginner's Guide
Guide to the best skills in the game
Where to find all Sudama
Source: Progame Guides