Memor32 and Memento Firmware allow the loading of backup copies of games without installing any modchip on PS2
Edit software on PS2
Playstation 2, despite the videogames market has moved on with the new generation of consoles, shows no sign of wanting to leave the leading role, and in the face of Sony's commitments to support PS3, it continues to sell incredibly.
To testify the interest of gamers on PS2 we can analyze the work done by some development teams who have perfected in 2007 a new modification for PS2 able to run backup copies without the necessary, annoying, installation of modchip at the console interior. With the new modification, consisting of a 32 mb memory card called Memor32 and the Firmware released by the Memento team, anyone will be able to play the games from backup copies without necessarily having to disassemble their PS2 to install a mod chip and therefore without losing guarantee.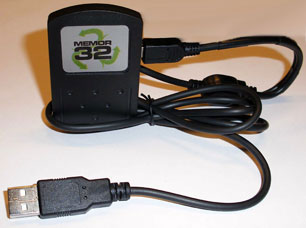 The Memor32 is first of all a 32 mb memory card, therefore a rather spacious card, in addition it is equipped with a side mini-usb port able to connect to the PC and therefore allow the transfer of saved games from the card to the PC and vice versa. Communication between the memory and an external peripheral is thus guaranteed through this port: it is only with the use of the Memento Firmware that the Memor32 becomes a real software modification for Playstation 2. In fact, with the installation of the Memento team firmware, the Memor32 will allow the reading of games from traditional optical media (CD-R, DVD etc ..) but also the reading of ISOs from external hard drives and more importantly, according to what is stated in the Team Memento site, the software modification already works on any model of PS2 and there are no problems with most of the videogames in circulation.
Memento Team Firmware Promo
Explanatory video on how Memor32 works, from Masterixweb.com