Register on the official site or complete the game 30 times
As we have already noticed from some images published in recent months, inside Parasite Eve: The 3rd Birthday, a spin-off chapter of the action-RPG saga of the same name, there are some interesting costumes to be used by the protagonist Aya Brea. Well one of these is the dress belonging to Lightning, the protagonist of Final Fantasy XIII.
Square-Enix has finally revealed in these days how to unlock the costume in question. There are reportedly two different methods. The first and simplest method is to complete the game by obtaining some special special items, and then register on the game's official website at this address.
The second and undoubtedly more difficult way to get the dress in question is to complete the adventure 30 times, which is unthinkable to say the least.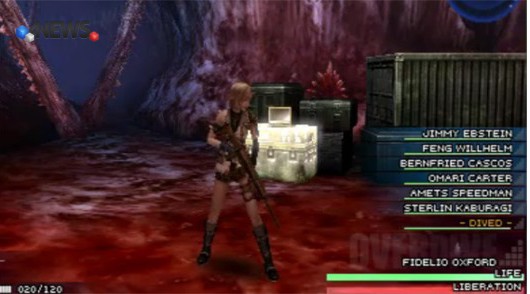 At this point it remains only to remember that Parasite Eve: The 3rd Birthday is already available in Japan from last December 22nd, while it will arrive in Europe during Spring 2011 exclusively for PSP.