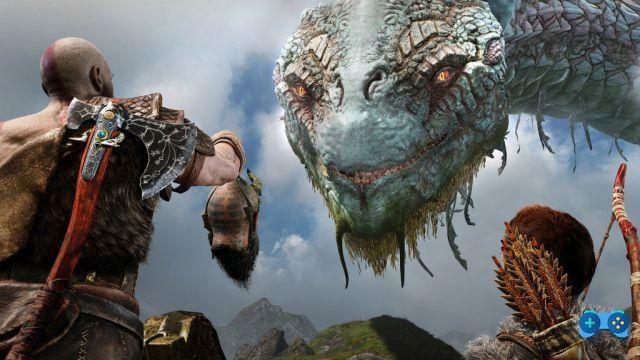 Mix and Match
If you have read our previous guide to the new armor present in the New Game Plus mode of God of War, you will know that among the most interesting sets are the set of Zeus and that of Ares. Although these two armors allow you to increase some of the bonuses provided by wearing a full set, more experienced players know that the best way to have a perfect armor in God of War is to search for the best possible combination of armor pieces to select based on. the bonuses offered and your gaming habits. In this article, we bring you an interesting and alternative mix that will allow you to quickly max out some of the most important skills.
Before we continue: if you're looking for more God of War themed guides here's what's currently available on Soultricks.com:
Guide to the best armor build of the NG +
Guide how to get the armor of Zeus, Ares and all other NG + armor
God of War guide: where to find and how to defeat the nine Valkyries
God of War, Aegir's guide to infinite gold and silver
God of War, guide to unlock all skills and infinite experience
God of War, guide to all treasure maps
God of War - Guide, how to get the Golden Talisman of Protection and the Amulet of Kvasir
God of War, guide to the legendary baskets
An unusual mix: Sindri's Royal Dwarf Armor + Valkyrian Gloves + cod of War Belt.
Why the Cod of War belt?
In our mix we used Sindri's Dwarven Royal Armor, paired with Valkyria's gauntlets and the Cod of War belt, the latter, one of the most unusual armor introduced with the new update with features mainly related to luck, vitality and defence. This combination allows us to have a balanced build that is lower than other builds that favor strength and runic by only about ten, fifteen points, easily recoverable by upgrading the armor. The main advantage of this mix is ​​that you get a protective barrier every time you use rage or a health stone, a skill that is far superior to that offered with the Valkyrie's belt which offers the same degree of protection but with causal activation. .
This type of armor also unlocks the Brilliant Scale of the Chained ability (an upgrade) which allows you to activate "Moderate perk activation chance to grant a runic blessing on any runic attack". At this point the best part comes. As we said Cod of War has significantly enhanced your luck, with values ​​over 170 points. This means that the ability we were talking about before will activate 99% of the time allowing you to get a runic blessing during your runic attacks.
Why Valkyria Gloves?
The reason we chose to use Valkyria gauntlets is their ability to improve cooldown stats. In this way we have a score of about 150 which makes it possible to reload the light runic attack less than 20 seconds and the heavy one less than 40 seconds. The ability provided by the gloves, moreover, can be very useful: "Low activation possibility to activate a bonus that allows you to reload all runic attacks, after a kill". Once again, our luck will help us improve this bonus even further.
Why Sindri's cuirass?
Sindri's royal dwarf armor is useful mainly for its ability: "Moderate chance of activating a bonus that activates a protective barrier during each runic attack." Of course, with our luck at over 170 and our recharge at over 150, it is possible to repeat our runic attacks, without fear of being hit.
An unstoppable build
Summing up, this build is really OP because it allows us to activate repetitive runic attacks covered by a protective barrier and enhanced by the runic blessing. Vitality over 160 and strength over 250 are excellent values ​​that can grow by further enhancing our character, for example by using the versatile warrior handle that adds 22 points to your stats and the forgotten flame pommel for the blades. Also useful is the summoning of the squirrel.
Which build do you use? let us know along with your experience with this build, on our Facebook page at this address or in the comments and if you liked this article, share it with your friends, you will help us to create more and more content like this