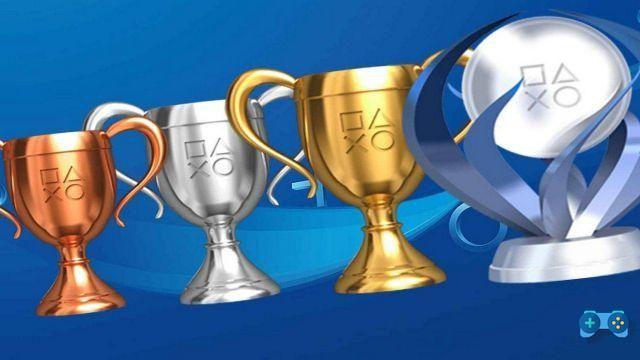 I PlayStation trophies are, to date, an integral component of the games, introduced in more than 10.000 titles. but yet not all PS3 titles had them. In November Sony has filed a patent for an algorithm to use an emulation process to unlock PlayStation trophies on older titles, which did not originally have this characteristic.
The patent describes how an emulation process could be activated on a "client device" to determine whether the requirements to unlock one or more trophies are met or not. If all the requirements are met, the process will ensure that those PlayStation trophies are awarded to the player. The algorithm explicitly points to "previously published or sold titles". With current methods, the developers of titles that did not have the trophies they should modify their games to implement them. For many of the older titles this is no longer possible, nor would it be a cost-effective and complex process. However, with the new algorithm, it would no longer be necessary to modify the games.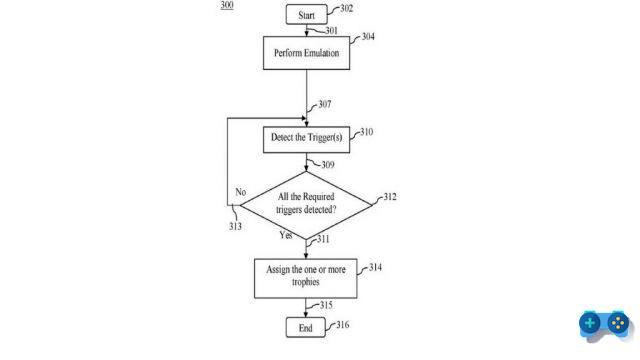 PlayStation trophies: introduction and evolution
I PlayStation trophies have been introduced for the first time in 2008, but at the time they were anything but standard. Unlike the policy of Microsoft products, which provided that all Xbox Live games implemented the achievements, PlayStation trophies weren't initially mandatory in PlayStation games and haven't been for at least a year. Until, the following year, all games released after January 1, 2009 they had to implement them.
All in all, 275 titles released in the first two years of the PlayStation 3's life do not include trophies; this without counting the classics of PS One, PS2 e PlayStation Mini (Though PS2 classics on PS4 provide for them). Sony says that "to improve the gaming experience it would be desirable to be able to award PlayStation trophies also to users who play older games, released before this feature was introduced."
The patent makes no mention of whether or not the technology can be used in situations such as those that plan to award unobtainable trophies, such as those that cannot be unlocked despite having met the requirements due to game programming errors and issues. Instead it is clear that Online trophies that were not earned due to multiplayer server shutdowns could not be recovered. This is because players may not be able to meet the requirements anyway.
Lately the trophies have received a review process on PlayStation 5. This introduced a feature of progress monitoring, a new graphic e a recalculation of the progression of the levels. It was not expected that even older games could receive this update, but it is still good to remember that the registered patent may never actually be used.
If that happens, what old titles would you like to unlock some trophies in? Let us know in the comments to this article or on our social networks: the page or Facebook Group di Soultricks, Our Telegram group and Instagram.