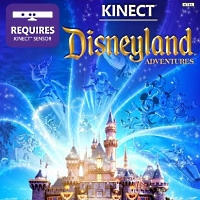 The park of wonders

The title is designed to play both alone and in the company of a friend. At each meeting with famous people you are asked to complete a small mission, mostly it is about looking for objects or obtaining something important. Once you have completed these minor objectives, you gain access to enter the real hub of the game: the attractions of the amusement park. These are hilarious because they place the player entirely in context and vary each time. The skill shown in completing a mission is decreed by obtaining Star points. The more stars you accumulate, the more items you can unlock to accumulate achievement points.
It is fascinating to note how the park is excellently made, reproducing the typical atmosphere of the successful series. There are Alice in Wonderland, Peter Pan and Neverland, Buzz Lightyear from Toy Story, the raids with Goofy and many others, each with different settings while belonging to the same theme, and this broadens the desire both to discover new parts of the park and come back to relive magical moments of fun.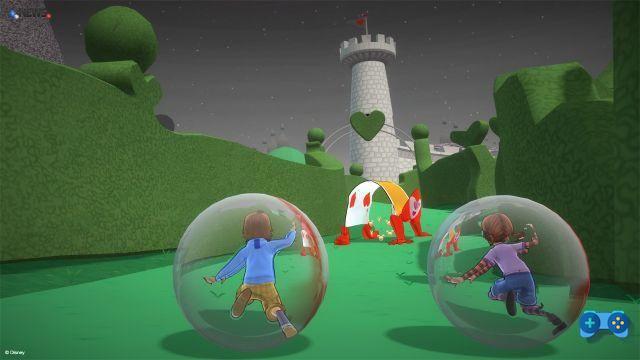 Inside the package there is an illustrative map on where the attractions are located. Although this is in English, the whole game is entirely in Spanish, with a really well done voice acting that reproduces the voices we are used to hearing, and a soundtrack to thrill everyone present.
Discovering every part of Disneyland takes about 10 hours, which honestly are great since children usually play with it for one to two hours at a time due to the fatigue that inevitably comes from moving and interacting with famous characters.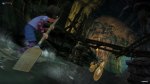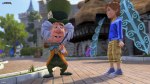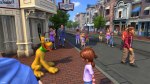 Technically, the title is very well done, with lights and colors, animations and details typical of a cartoon. The only drawback is a framerate dancer in the exploration phases of the playground. Apart from this, the Kinect motion sensor is exploited very well always responding optimally to the gestures and postures of the players. It is also possible to give voice commands after a small calibration session.