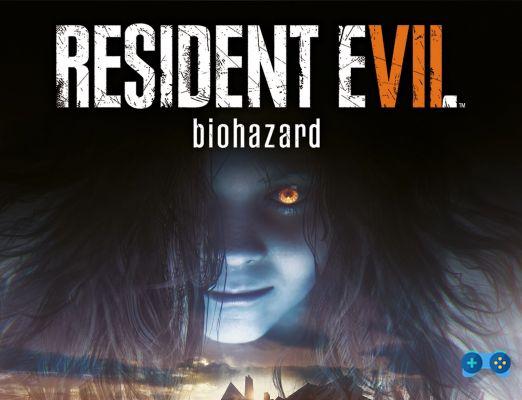 If you haven't played Resident Evil 7, you have no more excuses.
After almost a year we return to talk about the Capcom saga par excellence, resident evil. In fact, it has been available for a few weeks in both physical and digital format Resident Evil 7: Biohazard - Gold Edition. This is a really full-bodied version, containing the two unreleased DLCs, Not A Hero, in which we will play the role of STARS agent Chris Redfield (one of the most recurring protagonists of the saga along with Leon S. Kennedy) and The End Of Zoe which concerns one of the members of the Baker family. Also included are the Confidential Videos vol. 1 and vol. 2, released a few weeks after the base game was released.
At the center of this review, there will be the two unreleased DLCs as of Resident Evil 7: Biohazard we had already talked about it a year ago in our review. The Gold Edition is certainly designed for those who, after the disastrous chapters of Resident Evil 5 and Resident Evil 6, had lost faith in the franchise. Now, thanks to this full version, you can enjoy one of the most successful horror titles of recent years.
Let's abandon the past
Before talking about the additional content of the Gold Edition, it is necessary to make a small summary of the game. With Resident Evil 7, Capcom has decided to make a clean break with the past. Via the third person view, in favor of the first person view. We will be the eyes of the protagonist ourselves, living a more engaging and direct gaming experience overall than the traditional chapters of the series. The choice, although welcomed with some skepticism, especially by historical fans of the saga, turned out to be a winner.
Ethan Winters is the protagonist of the new chapter. An ordinary person who is looking for his wife Mia, who has now been missing for 3 years. After receiving a video, just from Mia, discovering that she is still alive, he decides to drive to Dulvey, a fictional town in Louisiana. Here Ethan will discover that Mia is being held captive by the insane Baker family and will therefore have to face a real nightmare to save his wife and return home.
The game plot, although not particularly inspired and unpublished, appears overall to have been well structured. Right from the start it will involve the player, pushing him into macabre, dirty and dangerous places. The goal is to save Mia, but also to give an answer to what is happening in the house and why it involved the Baker family.
The finish left us a bit with a bitter taste. The arrival of special forces that suggest a probable involvement of theUmbrella Corporation and a Chris Redfield showing up on the scene for a few seconds. Here is that the first DLC, Not a Hero will give us some more answers on what happened, while End of Zoe, will further deepen the events of the Baker family. Not a Hero is available to everyone for free, while End of Zoe, for those who have the basic version of the game, is sold separately at a price of € 14,99.
End of Zoe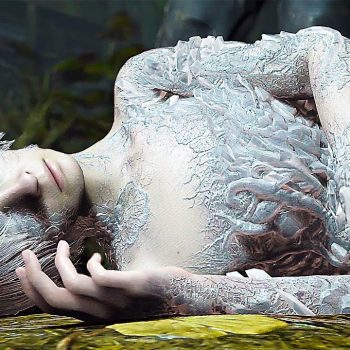 The End of Zoe DLC will take place immediately following the events of Resident Evil 7. Ethan has abandoned the only sane member of the family to his sad fate, namely Zoe. To refresh your memory, after facing Lucas during the main campaign, we will find ourselves on the dock deciding whether to save Mia or Zoe. Regardless of your choice, Mia was saved in the DLC in question. Zoe is therefore still under the yoke of her family and having helped Ethan escape, she will have to deal with Eveline's revenge. The game will put us in the shoes of "Joe", whose appearance is very reminiscent of Joel from The Last of Us, Jack's brother, Zoe's father. Uncle Joe will have to retrieve the serum, coincidentally owned by the Umbrella Corporation, to save his niece from infection.
After having broadly understood what awaits us, we will be faced with new and extravagant gameplay mechanics. Joe has no weapons but a right hook that kills. In fact he will have to make his way through the micomorphs with his fists. Initially you may find me confused, especially for the exaggeratedly bizarre choice by Capcom not to let us use weapons but rather the physical strength of the protagonist. On some occasions, however, we will have to put aside brute force and sharpen our wits. We will be able to create rudimentary explosive devices and spears, very useful when we have to enter the fetid swamps of Louisiana teeming with ferocious crocodiles. The overall duration of the DLC is about 2 and a half hours, offering an interesting final twist but also good ideas for possible replayability.
Not a Hero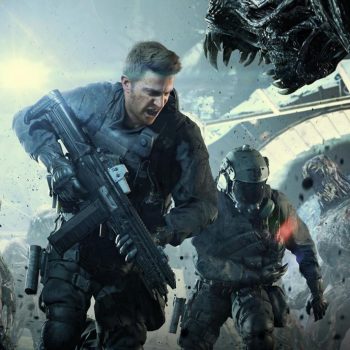 The events of Not a Hero or No Hero, as you prefer, take place shortly after the events narrated in Resident Evil 7. No Hero will put us in the shoes of Chris Redfield that he will have to find Lucas Baker, apparently survived. The good Lucas has also captured some members of Chris's team that we will have to save. Inevitably, between a rescue and a chase we will have to face the micomorphs and their variants present in the Baker mine. Some may be killed in the traditional way with classic bullets, others may not. For example, one of the present variants of mycomorph is able to regenerate. To defeat it we will therefore have to use the right ammunition. Unlike what happens with Zoe's End, in Not a Hero we will be able to count on a respectable arsenal. A pistol, a rifle and various types of grenades.
The progress in the mines is then marked by an increasing level of difficulty. In fact, we will find ourselves having to use special anti-infection filters when spores appear or having to wear a night vision device in the darkest areas of the caves, without considering that the sadistic Jigsaw, Lucas Baker, has made some nice traps here and there for the map. of game. No Heroes will keep you busy for about 2 and a half hours. Considering that the package is free, the duration is sufficient but we would have expected something more. In terms of plot, it adds a little something and lays interesting foundations for the events that could characterize Resident Evil 8.
Resident Evil 7 - Gold Edition
Buy on Amazon.com
Available on PS4, XBOX One, PC
For
- The return of Chris Redfield
- A truly full-bodied and complete edition
- The two DLCs offer interesting insights
Summary
Resident Evil 7: Biohazard - Gold Edition is an edition designed for those who have not yet got their hands on Resident Evil 7. To a well-designed and structured main campaign, there are two unreleased DLCs, Not a Hero and End of Zoe. Both in terms of plot add a little something to the events narrated and offer different insights regarding the gameplay mechanics. Not a Hero, in particular, has several interesting elements that could be fundamental for a possible Resident Evil 8. So if you don't have a Capcom title player yet, now is the time to do it.
gameplay
Graphics
Sonoro
Longevity
Final judgement