How to Watch HD Movies on Tablet. A quick guide on how to enjoy high-resolution movies on tablets.
If the movie we want to see on ours tablets has a size greater than 4GB is required format la microSD inserted in the tablet, here's how to proceed:
How to Watch HD Movies on Tablet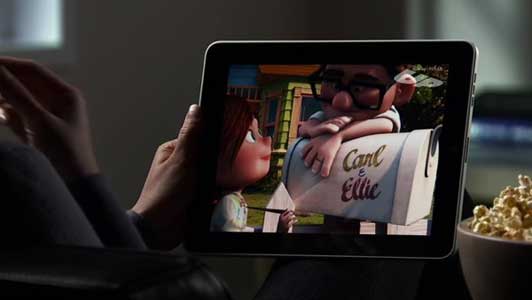 Let's transfer MKV files
With an adapter MicroSD USB let's connect the memory card to the PC and let's move to computer. With a right click on its icon, we select Format, from the File System pull-down menu we choose NTFS and we press starts. We transfer to the memory card i file .mkv that we want.
A file system app
We insert the microSD back into the tablet slot and access the Play Store. From here we search for the free app Paragon exFat, NTFS & HFS+. Let's tap on first Install and subsequently on Accept. We await the end of the download and installation.
MicroSD recognition
We just have to start the app and tap the button Mount. We opt for Choose mount point automatically. If the space available on the memory card is shown at the top of the app's graphical interface, it means that everything went well.
Here are the videos
We close the app and go back to the main Android menu. Let's move on to archive: A new directory named as appears exSdCard. Inside there are all the files that we have previously transferred. Let's start playing it by simply tapping on it.
Now playing
The .mkv file plays very smoothly like any other multimedia file. It is possible to adjust the volume, pause or forward / reverse the video stream being played.
Good Vision!