How to prevent the recovery of deleted files on USB stick. A guide on how to prevent third parties from recovering your data as it contains private information that you do not want to disclose.
By deleting a file on a storage device, such as a pendrive, the content is never completely destroyed, but placed in the sectors of the drive's free space. Anyone who comes into possession of your USB stick, with a data recovery tool, would be able to restore the data you have deleted, thus violating your privacy.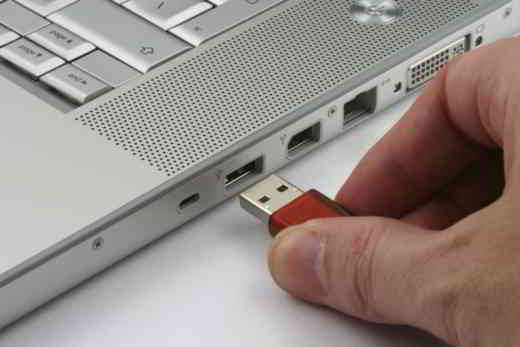 That's why in this tutorial I want to help you find out how to prevent recovery of deleted files on USB stick. Make yourself comfortable and read carefully, I am sure that at the end of the reading you will be able to apply what is written and prevent data recovery on a pendrive.
How to prevent the recovery of deleted files
You must know that in order for a deleted file to be irrecoverable, a particular procedure is required which consists in overwriting the sector of free space on which it is located several times. To do this you can use CCleaner, a free tool that allows performance optimization, registry cleaning, privacy protection and secure deletion of data from your PC.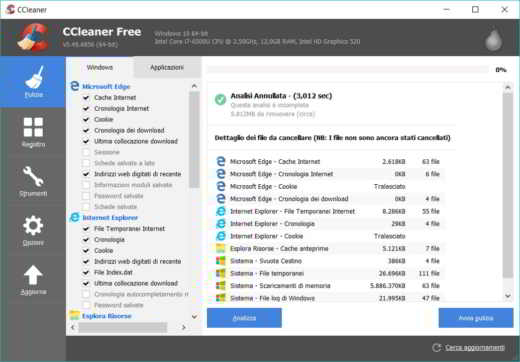 You can download CCleaner by connecting to the program's Internet page and clicking on the button Download free then press the green button Download. On the following page presses the link CCleaner.com and download the file ccsetupxxx.exe. At the end of the download click on it twice and start the installation of the program on your PC.
At the end open CCleaner and connect the key to the USB port of the computer. Select in the software, the voice Instruments, from the left toolbar, and click on Drive remediation, in the menu that appears, and then check in Drive, your USB stick.
From the menu Quenching and tempering you can choose whether to overwrite only it free space or theentire drive. Define the number of overwrite passes from the menu Safety (the maximum is 35 steps) and click on Quenching and tempering, bottom right. At the end press the button OK.
By doing so you will have made your files on USB stick unrecoverable.
If you have Windows, valid alternatives to CCleaner are: Easer and EraserDrop, for Mac OS X I recommend Permanent Eraser.