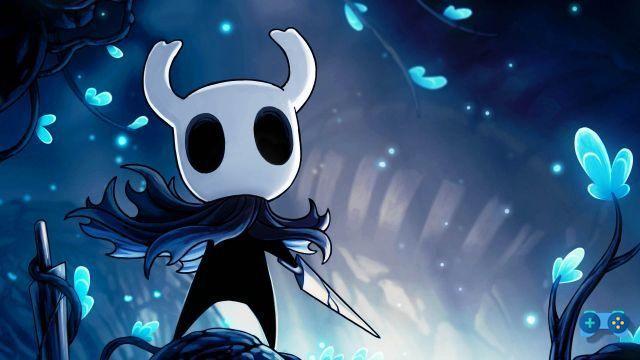 Hollow Knight is a particular work, with a vibrant soul: arrived like so many indies on the sly, it has been able to win the hearts of the players. You will hardly find anyone who did not like it: those who played it, generally, were particularly impressed. Hollow Knight is the first project of the small Team Cherry. Funded through Kickstarter, the game first landed on Windows PC, MacOS and Linux, then also on Switch, PlayStation 4 and Xbox One, and soon became a cult.
The title is a particular and very successful combination of Metroidvania and Soulslike. On the one hand we have one intricate map, power up more and more amazing and so much backtracking and desire to explore. On the other, one plot just mentioned, a fallen civilization of which to reconstruct the story by connecting the dots and a difficulty above average make the game a close relative of Miyazaki's titles. The whole is topped off with intuitive and extremely responsive controls, which immediately put you at ease, and from one obsessively curated audio-visual style.
Hollow Knight almost exclusively uses drawings to outline his game world. Characters and animations are all hand made, and likewise the backgrounds, rendered three-dimensional by the classic effect of parallax scrolling. Wonderful is also there colonna sonora, composed by Christopher Larkin, who manages to accompany Hallownest's exploration with melancholy music capable of perfectly characterizing the various areas.
A help not to get lost and to understand
In this guide we try to help you not to get lost in the meanders of the tunnels of Hollow Knight, and to give you the righteous tips for facing the fearsome bosses of the game. We also want to focus, as we progress, on dialogues, events and buildings that can help to understand the history of the world and peoples who inhabit Hallownest.
But now let's start our adventure! It starts from Dust...
Back to the index