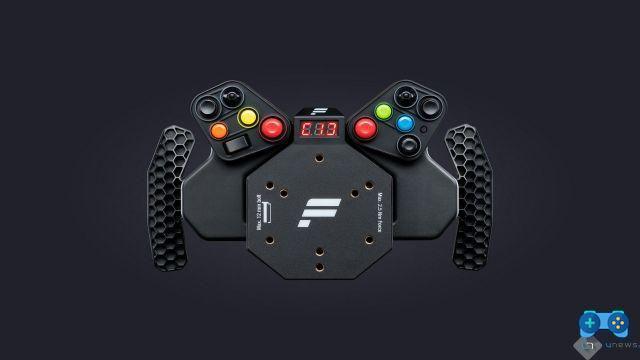 The leading company in the Sim Racing market, Fanatec, presents the new CSL Universal Hub and the new one Firmware Manager.
The new entry-level hub offers many of the advanced features of the ClubSport Universal Hub at a lower price.
An innovative sliding mechanism allows for effortless positioning of button islands and shift paddles to accommodate different wheel sizes.
The hub has threaded holes for 3 x 50mm and 6 x 70mm mounting patterns, which means that all current Fanatec chainrings can be attached, and it is also compatible with many steering wheels of brands such as MOMO, SPARCO or OMP.
Feature-rich and Input: In addition to eight standard snap-dome-activated buttons, the built-in button islands also feature a 2-way rocker switch, two 2-way toggle switches and a 7-way FunkySwitch with encoder functionality rotary.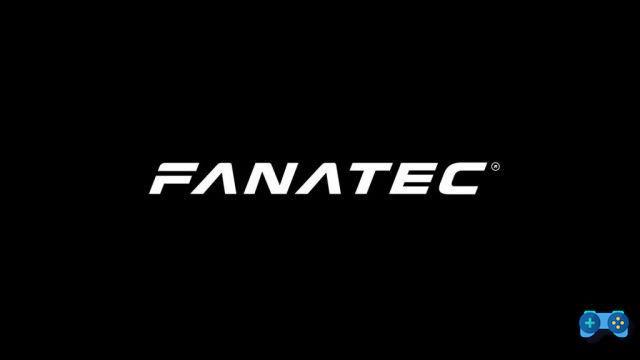 The shift paddles are reinforced with a honeycomb structure, shaped to fit most chainrings. The width of the paddle positions is adjusted along with the button islands as part of the sliding mechanism.
You will be able to access the Fanatec tuning menu at the push of a button, as well as adjust the steering wheel base force feedback and other hardware settings while driving using the 7-way FunkySwitch and LCD display.
In the Fanatec CSL Universal Hub, the simplified quick release adapter easily clips onto the steering shaft, without the need for tools. The adapter is also removable and can be replaced with the ClubSport quick release adapter, unlocking the mode High Torque on the bases of the wheels Podium.
Firmware Manager
Firmware Manager simplifies the hardware installation process. The v400 driver marks a major improvement in ease of use, with the introduction of Firmware Manager, which guides the user step-by-step through all firmware updates, including instructions and functions to calibrate the wheel center, shifter and more .
The Firmware Manager can also save the Tuning menu settings and restore them automatically after the update if desired. We will also be notified if a new steering wheel is connected that the currently installed base firmware does not recognize / cannot support. If displayed, you need to download the latest driver from the product page and update the firmware. All details are available on the Fanatec Forum.
Here is ours definitive guide on the first approach to the world of virtual racing.
For more updates on all the news from the world of Sim Racing, follow the our pages.