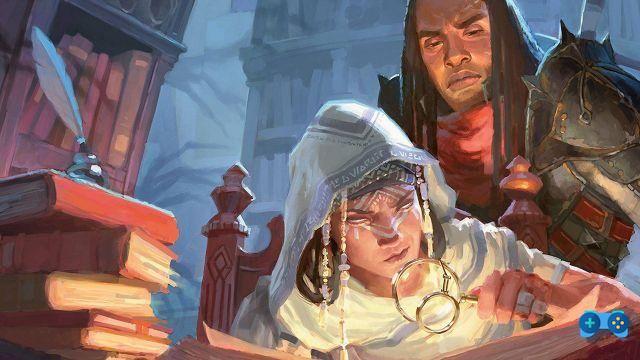 W is thrilled to announce the release of today Candlekeep Mysteries, an anthology of seventeen mystery-themed adventures written by 17 different authors, including Mark Hulmes (@sherlock_hulmes), Jennifer Kretchmer (@dreamwisp), Daniel Kwan (@danielhkwan), Taymoor Rehman (@DarkestCrows), Amy Vorpahl (@vorpahlsword) and many more!
Focused on a single book found in the iconic library fortress, the adventures, many written by new authors, are meant to be played in one fell swoop in person or online, or simply inserted into an existing campaign.
Check out the following Dragon Talk episodes with Greg Tito e Shelly Mazzanoble where they discuss the new book on the podcast:
Candlekeep Mysteries with cover by Clint Clearly is available on Amazon and can be downloaded from D&D Beyond and Roll20.
An alternate cover of Simen Meyer is available in the best game stores.