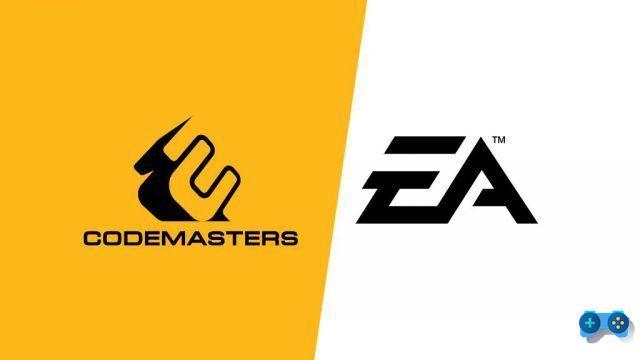 Electronic Arts has announced the completion of the acquisition of Codemasters, developer known for successful racing video game series such as Project CARS, Formula 1 and DiRT.
The deal has been concluded for a total value of 1.2 billion dollars and will allow both developers to create an exciting new era in the world of racing video games.
For more details, below is the official press release.
REDWOOD CITY, February 18, 2021 - Electronic Arts, a world leader
in interactive entertainment, today announced the completion
of the acquisition of Codemasters for 604 pence (approximately US $ 8,37) in
cash for each Codemasters common share with a corporate value
implicit of $ 1,2 billion. The agreement between Electronic Arts and
Codemasters marks the beginning of an exciting new era in the world of
racing video games. Bringing together two of the most passionate realities,
creative and talented in the sector will allow for further growth and will guarantee
an enduring success to the most powerful racing video game series and
popular in the world, including Formula 1®, Need for Speed, DIRT, DiRT
Rally / WRC, GRID, Project CARS, Real Racing and more. With this
portfolio of critically acclaimed titles, Electronic Arts and Codemasters
will offer fans new and exciting content on a regular basis e
they will reach other platforms and all over the world.
Codemasters franchises such as Formula 1®, DIRT, DiRT Rally, GRID and Project CARS will join Electronic Arts' Need for Speed, fan favorite mobile video game Real Racing, and EA SPORTS brands, ensuring greater innovation and adding content and experiences related to the world of running, addressed to a truly global audience.
"This is the beginning of an exciting new era for video games
racing: we merge the talented teams of Electronic Arts and Codemasters ", ha
said Andrew Wilson, CEO of Electronic Arts. "The racing fandom
continues to grow around the world and this agreement will enable us to
create new innovative experiences, bringing even more players to the world of cars and motorsport. Our teams will be a global powerhouse and will produce fantastic titles on every platform - we can't wait to get started. "
"Today is a momentous date in Codemasters history, and one
exciting day for our employees and players, "said Frank Sagnier, CEO of Codemasters. "Partnering with EA will enable the teams to take our acclaimed franchises to new heights and reach a large global audience. Together we can redefine the racing video game landscape, creating even more compelling experiences for
enthusiasts from all over the world ".
The merger will open up significant growth opportunities for franchises
Codemasters thanks to the Electronic Arts network, made up of over 430
millions of players, and cross-platform subscription services.
Electronic Arts will also offer
Codemasters in-depth data analysis skills, providing
audience information to improve performance quickly
of key franchises. This preparation, together with the strength of marketing
and Electronic Arts video games, will open up new opportunities for titles
of races and the contents they will produce together, to reach and
engage new players more on consoles, PCs and mobile devices.
The acquisition of Codemasters is part of the growth strategy of
Electronic Arts, focused on creating more and more experiences
exceptional and best live services, to reach more players in all
the world. The acquisition of Codemasters is also expected to increase
net bookings and the profitability of Electronic Arts.
The acquisition of Codemasters was financed in cash.
For more information, visit: investor.ea.com