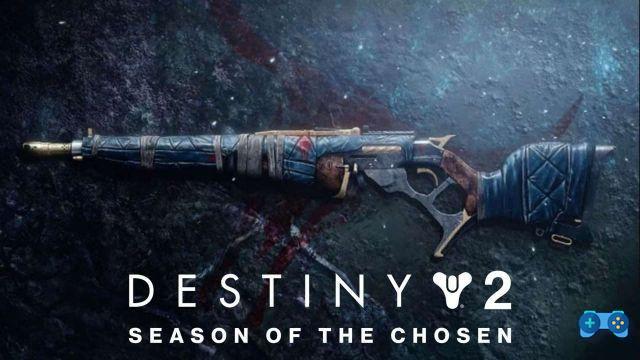 La new exotic venture di Destiny 2 is available to all owners of Season pass area of Season of the Chosen.
A strange transmission from deep space pushes you towards a dangerous track, to recover the lost repeater. Will you follow her?
With a new, high-sounding trailer, Bungie introduces The Tale of the Dead Man, new exotic enterprise which enriches the contents of the Seasonal Pass for the Season of the Chosen.
Tale of the Dead Man is also the name of the new exotic weapon made available as a reward for this feat. It is a scout rifle which deals extra damage when accurate hits are landed. The weapon is also equipped with a catalyst capable of giving, when fully upgraded, better accuracy and rate of fire without aiming. The Exotic Quest (and related reward) is only available to users who purchase the Season Pass.
Destiny 2: Season of the Chosen
La Season of the Chosen is the seasonal update currently in progress Destiny 2, that goes from 9 February to 11 May with weekly reset.
In the Season of the Chosen, while the Pyramids and Xivu Arath continue to destabilize the system, a new force emerges. Empress Caiatl, leader of the Cabal and daughter of the deposed emperor calus, seek an alliance with humanity. But when his requests are rejected by Zavala, the negotiations end and the Guardians find themselves at the tip of the spear in a conflict against his war council.
Destiny 2 is the "shared world" multiplayer first person shooter of Bungie, developed in collaboration with Vicarius Visions e High moon studios. The game is available for PlayStation 4, Xbox One, PC Windows, PlayStation 5, Xbox Series X / S e Google Stadia.