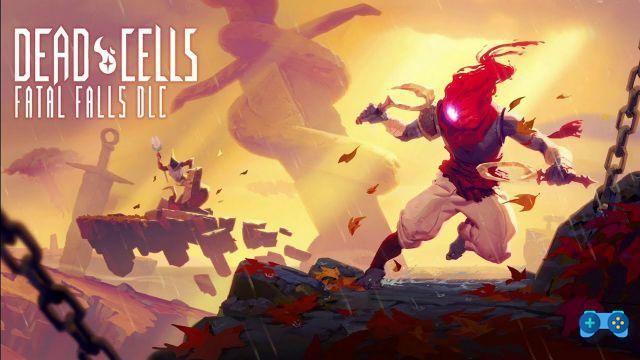 Dead Cells: Fatal Falls is the upcoming expansion of the popular roguelike game by Motion Twin. It had already been known for a while about its existence. But today Motion Twin has finally decided to provide a release date. Game lovers won't have to wait long, because Fatal Falls the 26st January. To underline the announcement, Motion Twin has published a full-bodied gameplay trailer which showcases some of the crazy new content this expansion will bring. Below, the video.
Fatal Falls introduces in Dead Cells two completely new environments and a completely new boss. The two mid-game zones they act as alternate routes to reach areas that were already present in the game. The Fractured Shrines area is chock full of islands floating in the void and traps. It is definitely something that will test the player's skills with regards to platform. As for "The Undying Shores", it places the player instead in the middle of a giant storm. While there are caves to protect you from the rain, you will have to expect to encounter quite a few wacky and tough enemies.
Dead Cells is available for devices Mobile, Nintendo Switch, PC, PS4 e Xbox One. The release date of Fatal Falls on PC e consul is scheduled for the 26st January. More information can be found on the official game site.