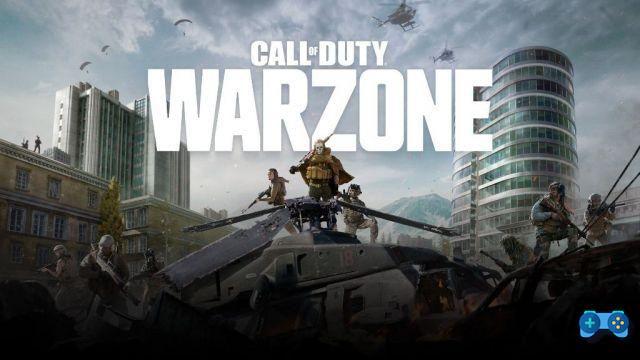 Battle is a great redeemer. The fervent crucible where true heroes are forged
Call of Duty: Warzone is the free-to-play Battle Royale of the moment, and given the period of forced seclusion, you can try it in peace with your friends.
We remind you that if you have already purchased Call of Duty: Modern Warfare, you will only have to download a small update ranging from 15 to 22 GB, otherwise you will have to prepare for a long wait. In fact, you will have to download 101 GB, if you have the PS4 version and 83 for the Xbox One and PC version.
Well, that said it's time to jump into the fray and find out how to survive and win in this new mode.
1. Never give up!
It may seem obvious, but Warzone is based on the fact that there is always time to recover. In fact, once riddled with shots you will not say goodbye to your team forever, but thanks to the Gulag and wealth of your companions as a team, you can always aim to win, just grit your teeth and aim for your ultimate goal: victory.
2. But how beautiful is the Gulag
The most important introduction to Call of Duty: Warzone is the Gulag, a kind of prison where you will be taken after losing your life. After a few moments you will be "invited" to one 1v1 armed confrontation, where you will be equipped with randomly chosen weapons and catapulted into battle in the prison toilets.
There will be other players around you, who may disturb you by even hitting you with rocks, all in order to make you nervous, so it takes calm and coolness. The winner of the fight will come brought back into battle.
Essentially, the Gulag is a second chance, especially if you have the skill and dexterity of a true survivor.
This state of limbo will reward you if you are smart, in fact, use everything around you to take down the enemy. As soon as you enter the Gulag, open your eyes and make it clear who the Boss is.

3. Mark that there is no tomorrow
If you have already played Apex Legends, Fortnite or any modern shooter, you will already know the importance of the marking system.
Use this system for mark places on a map, weapons and of course enemies. Once a point or enemy is reported, it will all be shared with your teammates, allowing you to communicate with them more easily, even if you are not using a voice chat.

4. Don't forget to always keep your weapons ready
The Call of Duty: Warzone tutorial will teach you a number of basic aspects, including the skill of "Mount" your own weapon. This feature will allow you to use the objects available to improve the stability of your weapon, reducing recoil in the shooting phase.
In the excitement of the game, you can easily forget about this possibility, but remember that in such cases better aim distinguishes the dead from the living. So try to use the feature in question from the beginning of the game, in order to help your muscle memory as well.
5. Play as a team!
We will never tire of repeating it, team play is of fundamental importance to win a match. It is true that in some cases, good equipment can determine the fate of a match, but finishing the game as a team can give you enormous satisfaction.
In Call of Duty: Warzone you will be able to share many aspects, from health to armature. Remember you can wear 3 pieces of armor, but you have the option of bring with you a total of 5 pieces.
You don't have to think that those two extra pieces could save your life, but that your companions with poor health and no chance to resurrect may need them more than you.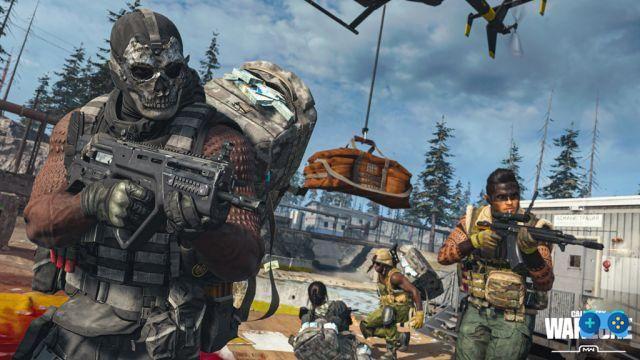 Bonus 1: Take advantage of the shops
While it is true that accumulated money can bring a dead companion back to life, it is also true with money you can buy many useful things!
In Call of Duty: Warzone you can buy, for example, the very useful ones equipment launches, which give you access to your own custom classes, with very powerful weapons. But it is also possible to buy gods UAV, of the aerial bombardments oi self-resuscitation kit, as well as a block of 5 shield plates. All extremely useful stuff that can make a real difference, especially towards the end of the game.
Think of yourself with the last 10 players left having the advantage of a UAV for example, or a bombing from above. Making the right purchases at the right time can do the difference between the top 10 and the win!
Bonus 2: Change the mini map
It may seem like a trivial thing, but by changing the display mode of the minimap from round to square you will manage to have it almost 20% more visible map and this will consequently allow you to identify enemies more easily.
Follow these tricks and rest assured that you will dominate the battlefield, as long as you have good aim of course.
Here other articles that may interest you:
Guide to the best areas to land to retrieve loot and weapons;
Guide to custom classes;
Guide to the Gulag;
Guide to the best weapons;
19 tips for beginners and experts.
If you are looking for guides about it Call of Duty Mobile, you can look here:
Guide to the best weapons
Guide to the best classes of Season 6
How to unlock the Cold Blood specialty