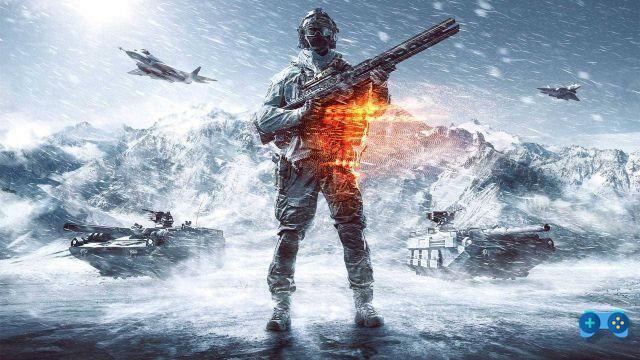 Many content creators of Twitch they recently talked about a modality Battle Royale to Battlefield 6.
In recent times, there have been many rumors about the new version of Battlefield. A well-known leaker has in fact shared some details on the new features of the game, including maps, weather systems and more. These details are expected to be confirmed in the game's next official trailer.
Despite the enormous success of Battlefield 1, DICE was unable to reconfirm with Battlefield 5. The title was in fact a failure for the developers and Electronic Arts and did not involve the players as happened for the previous chapters.
Most fans hope that Battlefield 6 has a modern setting, with a fast-paced combat system. The reactions of the first streamers who were able to try the title bode well but we will still have to wait to be sure.
Some streamers of Twitch in fact, they commented on the new modality Battlefield BR su Twitter. Apparently, Electronic Arts recently allowed some of them to play the mode Battle Royale di Battlefield 6.
Second Dr. Disrespect, the new title features fast-paced fights similar to Battlefield 4. Additionally, Viss's TSM believes the new mode Battle Royale di Battlefield it will be the best game of this genre.
Unfortunately, the streamers did not share the title details. They are probably embargoed until the official announcement of Battlefield 6.
At the moment, there are many leaks about the next Battlefield. Some believe that the official announcement of the title will be in May and will come out directly on Xbox Game Pass, thanks to the good relationship between EA e Microsoft products.