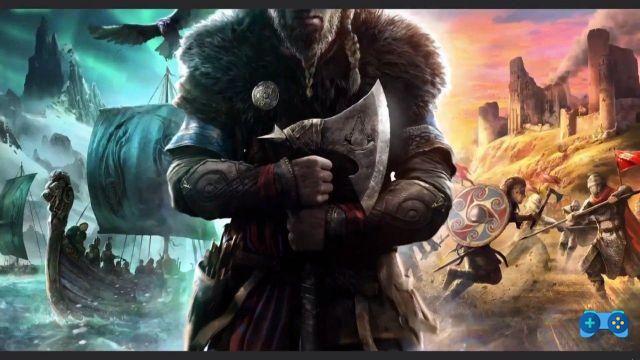 Welcome to the cold lands of the North Assassins! Earn Valhalla ...
Finally it's time for Assassin's Creed Valhalla, the new title of the historic series "Made in Ubisoft". After a long (perhaps too much) direct in the company of the talented Bosslogic, we had the opportunity to admire the appearance of the new protagonist.
As announced in unsuspecting times, the new game developed by Ubisoft, will be set in the cruel and combative world of the Vikings. Despite fan feedback, he tries to bring the series to the lands of Rising Sun., the Canadian software house has preferred to choose unpublished and never-before-thought places for the series. Furthermore, interest in Norse mythology has been growing in recent years, thanks to the films dedicated to Thor and the recent adventures of the "good" Kratos.
The attention to the dedicated images lets us foresee that within the artwork there are a series of hidden details, ready to be discovered by the most attentive eyes. Unfortunately, at the moment we cannot give you much more news about it, but tomorrow from 17 pm we will be able to see the trailer in world premiere and find out what Assassin's Creed Valhalla has in store for us.
Keep following us if you want to know more about this new iteration of the series. Also let us know in the comments if you are happy with this choice or if you would have preferred another historical period.