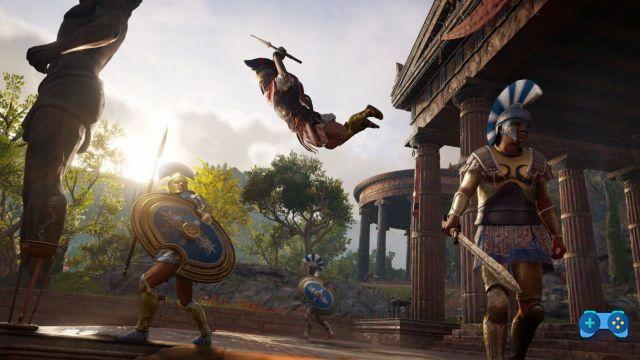 As part of the main line of Atlantis, the Sphinx is one of the four ancestral bosses of Assassin's Creed Odyssey. Let's find out together how to defeat this enigmatic entity.
The Sphinx is a secret boss of Assassin's Creed Odyssey, part of the line of Atlantis. It will subject us to a series of riddles. In reality these are twelve in total, although it will only ask us for three. I want to say moreIf you pay attention to the symbols on the pillars surrounding the arena, you may already have the answers to every question even before it. If you answer wrong or touch the wrong symbol, the creature will kill you instead.
First, to get in front of the Sphinx you will have to complete the Family Legacy mission, which you will get during Episode 7. Once completed, a marker will be placed in the region of Boeotia, slightly west of the city of Thebes; the same will correspond to the mission The Sphinx. Once this is finished, the last part will be activated, The Awakened Myth, which it will bring you face to face with the ancestral creature.
As already mentioned, the answers given must be remembered. At the end of the three riddles, in fact, we will be forced to touch a symbol for each answer. If we were to mistake the symbol unfortunately, the beast will kill us anyway, forcing us to start over. As a reward, however, we will get an Isu artifact for Atlantis and the Trophy - or Objective, depends on the platform - Guess Riddle.
Here are the correct answers:
Hummingbird;
Tree;
Sun;
Memory;
Luna;
Mountain;
Stars;
Spider;
Time;
Death;
River;
Fish.
Our other guides:
Ancient tablet
Location of Atlantis