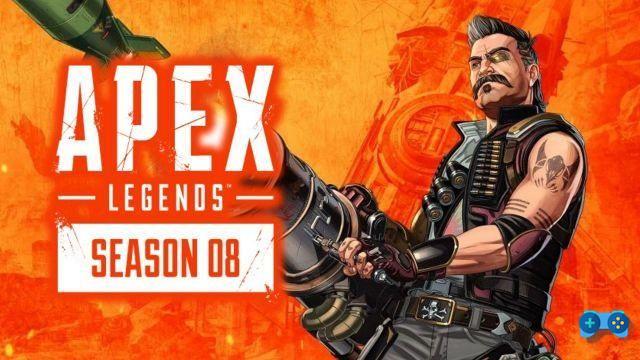 Apex Legends season 8, Mayhem, kicks off next month, bringing with it a new legend, a new weapon, and a new battle pass to climb the battle royale rankings.
Apex Legends prepares to launch his eighth season, whose start is scheduled for February 2 2021. Which also means it's time to new trailers. Today we can take a first look at the new legend coming to the battle royale of Respawn Entertainment thanks to the video Stories from the Outland. The video does not show in action Fuse, but it delves into his background and provides an insight into the identity of this somewhat insane man. You can take a look at it below.
Obviously most of the fans of Apex Legends will wait to be able to give to Fuse a deeper look directly at stake. Why it is one thing to know of its existence and another to know what its equipment does. But fear not, because another video about that should arrive soon.
The part Fusewe know that Apex Legends is about to introduce a new firearm. The Repeater 30-30 it's a shotgun meant to do very high damage, at the cost of a low rate of fire. Gamers who love the accurate shots they will love to have this weapon in their hands. Plus, as expected, it's on the way a new battle pass for the start of the eighth season of ranked matches. Once again, nothing is known about the aesthetics of the rewards of the new battle pass but new information should arrive within a few days.
Apex Legends is available for PC, PS4 e Xbox One. If you haven't tried it yet, this could be a great time. There is still a few weeks to stretch your legs before the start of the 8 season. Learn more about Apex Legends are available on Official site.