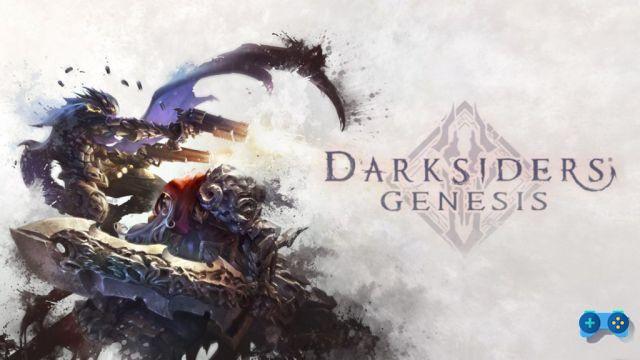 Unity is strength
Darksiders Genesis will arrive on February 14th on Nintendo Switch, PlayStation 4 and Xbox One. After the debut on PC and Stadia last December, the two Knights return to fight the machinations of Lucifer.
The game in question, developed by Airship Syndicate (Battle Chasers: Nightwar) and published by THQ Nordic will be different from previous iterations, in fact the spin-off will undergo a change of view, passing to the isometric, so dear to Diablo fans.
In this new episode, we will take on the role of War and Conflict, the first, which we all know well, endowed with his faithful and powerful Divoracaos. The second, on the other hand, prefers to keep enemies at a safe distance, thanks to Mercy and Redemption, his two guns.
So, if you want to start this adventure in the best way, here are some tips to also dominate Hell.
1. Choose your weapon
Darksiders Genesis will allow you to use two different characters, so expect equally different fighting styles. If you love speed and ranged combat, Conflict and its guns are the right choice.
In case you prefer the combat to the white weapon and a decent defensive strength, Guerra and his Divoracaos are for you.
Having seen and played the title during Gamescom, we would like to recommend a massive use of War, as the "tank par excellence", while Conflict will be useful in case of particularly annoying enemies or if elemental attacks are needed. Once out of combat, we recommend using the latter as it is faster in movement.

2. In his greatness the genius disdains the beaten paths and looks for regions still unexplored
This phrase from Abraham Lincoln will accompany you throughout the game. In fact, the worlds you will explore are many and full of secrets, only by finding the map (each world has one) you can discover and collect all the allbile. If, on the other hand, you want to advance in the game without wasting too much time, know that you can always retrace your steps and take what you left behind. Or in view of a particularly difficult boss you can use backtracking to level.

3. Who does not play in company ...
Darksiders Genesis also offers you the opportunity to play cooperative multiplayer, online and offline. So if you have a friend to play with, do not hesitate to do so, in fact, in addition to being an exciting experience to say the least, you will be able to better manage the clashes by analyzing the skills of both Knights. No demon will resist your killing spree.

4. The nuclei
The game will give you cores as a prize, useful tools for strengthening the two characters. How to get them? Nothing could be simpler, you will have to fulfill the task entrusted to you by the Arso Consiglio and kill hosts of demons and Bosses.
There are three types of nuclei: health, anger and attack. You will have to place them within a particular skill tree, but we warn you that you will not be the one to choose where to place them. It will be necessary to study the effects of the cores well for your character to benefit from useful bonuses on the battlefield.

Bonus: And the horses?
What Knights are you without horses? Rest assured, trusty steeds will also be featured in Darksiders Genesis. The latter will allow you to move faster within the game maps, but unfortunately they will not always be at your side. Also, you will not be able to collect items while riding, so you will be forced to dismount to collect all the loot.
Let us know if you are waiting to play Darksiders Genesis by voting on the poll on our Facebook page.