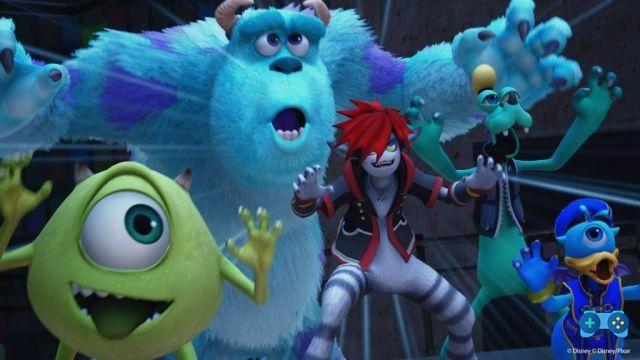 A Keyblade to rule them ...
Square Enix today released a series of trailers dedicated to Kingdom Hearts III, showing the Keyblades that will be given away with pre-orders on the various stores.
Amazon
By booking through the e-commerce giant created by Jeff Bezos, you will receive the Keyblade "Dawn Till Dusk" (From dawn to dusk). Not only will you receive the Keyblade in question, but you will benefit from some skills, in the case of Amazon you will have:
Fire up: Increases fire damage;
Firaga: Third and final stage of the spell casts flames.
PS4 Early Purchase
Pre-orders made online by PS4 owners will provide the "Midnight Blue" Keyblade, which bears the symbols of the iconic buttons of the PlayStation Joypads on the sides of the handle. The skills you will have by purchasing from the PS Store are:
Blizzard Up: Increases the damage from ice-type attacks;
Blizzaga: Third and final stage of the ice spell (Let it go!).
Xbox One Early Purchase
Those who pre-order from the Microsoft Store will find themselves holding the "Phantom Green" Keyblade. This Keyblade with each stroke will show you the typical X of the Microsoft console. By pre-ordering with this system you will receive:
Thunder Up: Increases damage from electrical attacks;
Thundaga: Third and final stage of the spell that allows you to electrocute your enemies.
There are fewer and fewer days to go until Kingdom Hearts III is released. Have you already made your pre-order? If you haven't done so yet, you can click here and receive the exclusive "Dawn Till Dusk" Keyblade.
Source: Gematsu