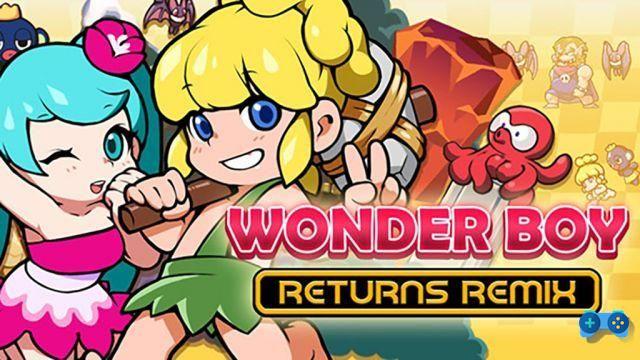 The Return of the Wonder Boy!
CFK has announced that it will release Wonder Boy Returns Remix for Nintendo Switch on May 23 at a cost of $ 14,99.
The game will be distributed via Nintendo eShop and will support both English and Japanese text.
Wonder Boy Returns is a Remake of the scrolling title released in 1986 on many platforms, many will also remember it with the name Adventure Island.
Launched in 2016 on PC and the following year on PS4, the iconic "ax thrower" brat returns to Nintendo consoles, with all new graphics and even an additional capacity.
Wonder Boy Returns Remix will include (Switch only) the "Loaded Shot", a move capable of defeating groups of enemies with a single swing of your ax.
While waiting to get your hands on this particular remake, enjoy the trailer.
Source: Gematsu