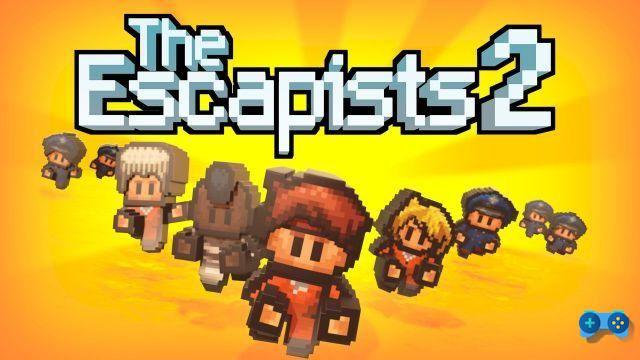 Get ready to break out of prison!
The Escapists 2 finally has a release date for Nintendo Switch. Team17 has recently announced that the title will be available on the eShop Nintendo starting from 11 January 2018 at the price of € 19.99. It will also be possible to pre-load the game starting from January 4th.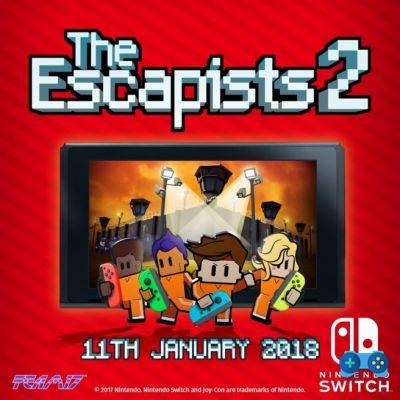 The ultimate sandbox prison! He risks everything to break out of the toughest prisons in the world. Explore the prisons with their many floors, roofs, conduits and underground tunnels. Respect the prison rules, submit to roll calls, perform duties and follow a strict routine as you secretly plan your escape for freedom! Your insane escapist attempts will take you to the most incredible places, from the freezing Fort Tundra to a full speed train into the desert, to even the last frontier!
Customize YOUR inmate! Make your prisoner unique and personal. Choose from a myriad of customizations to make your character unique. It's important to look after your look while studying the perfect escape plan!
Create your escape team! Team up with up to 3 friends to create the perfect team to make crazy escape attempts! Log in online or gather your friends on the couch and get ready for a shady adventure! Together with them, you will be able to design even more daring and complex escape plans.
Do you love competition? Dive into VS mode and prove that you have the skills to break out of any prison faster than your friends. If your plan fails, settle the score with your opponent in the prison yard
! Plan your escape! In prison, you will have to test your creativity and get by with the few tools you have at your disposal. Combine common items like soap or socks to create new weapons and tools that serve your purpose. Steal the cutlery from the cafeteria to dig a tunnel in your cell and hide it with a poster made from newspaper and duct tape. You'll soon learn that duct tape solves (almost) everything!
Get ready to fight! The Escapists 2 introduces a new combat system that makes every fight even more exciting and interactive. Block and create chains of attacks as you hit your locked targets to gain the upper hand in combat. Remember to go to the gym to build your muscles! New escape routes! As prisons get tougher, you'll need to come up with ever more creative escape plans. You have plenty of options to take all sorts of escapes.
Below we leave you to the launch trailer for The Escapists 2: