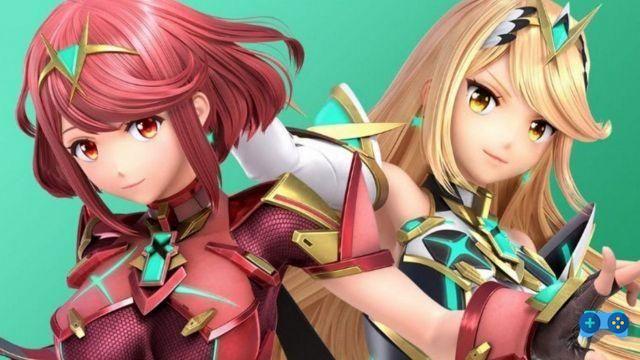 As already announced during the Nintendo Direct of the February 17 2021 , two characters from Xenoblade Chronicles 2 , Pyra and Mythra, are about to join the fight in Super Smash Bros Ultimate. And they come with an original "switch mode". The new "double" character will be added to the contents of the Pass Vol. 2 of the game.
All 15:00 pm on Thursday 4th March, director of the series, Masahiro Sakurai will reveal all the details about the new downloadable character for the game. More information on the introduction of the Pyra / Mythra, including the release date! The presentation will have a duration of about 35 minutes and will not reveal other characters.
The live broadcast will be available on Nintendo Direct site and on Nintendo YouTube channel.
Super Smash Bros Ultimate: Pyra and Mythra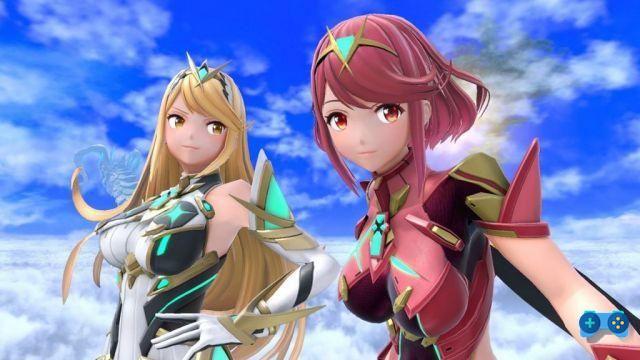 Pyra / Mythra join the fight in the acclaimed game character combat title Nintendo: first appeared in Xenoblade Chronicles 2 as an ally of the protagonist Rex, Pyra / Mythra will return to action in March as a downloadable character. Pyra / Mythra are included in the Pass Vol. 2 of the game, which also includes Min Min of Arms, Steve and Alex from Minecraft e Sephiroth from Final Fantasy VII, Besides two characters not yet announced.
The game is available exclusively for Nintendo Switch from December 7 2018. Additional game news and updates are available on the Official site.