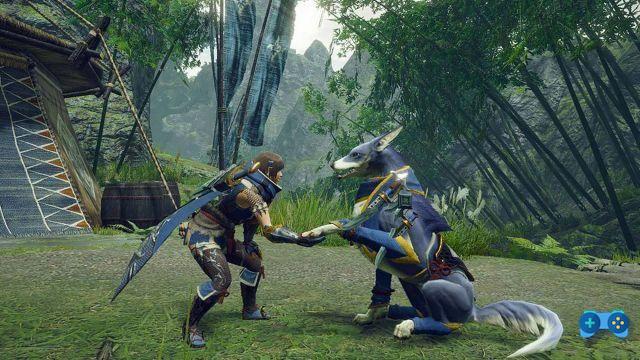 Monster hunter rise, like many other games of the same genre, it uses a reward system. In this way, defeating some enemies leads to more powerful equipment to face even stronger opponents.
The reward system is nothing new to the series. Instead, the dynamics with which these loot are obtained are changing.
In many online titles such as Destiny o Diablo, weapons and armor are obtained from the drops of the killed enemies. In Monster hunter rise the mechanics are similar. Players hunt monsters for items that will create new pieces of equipment. The main difference, therefore, is that it is not possible to obtain weapons and armor directly from enemies. The materials obtained must be brought to a blacksmith who, after having worked them, delivers new pieces of equipment.
Apparently, it seems like a small change but this drop system makes it a challenge Monster hunter rise much more compelling. Through the drops of the enemies, it will therefore be possible to obtain new accessories that help fight stronger enemies.
Although the rewards that will be obtained from animals are not specified, there are fears that veterans of the series may already find out what the drops of certain enemies will be. For all the others, however, the challenge will be more interesting. It will become essential to face various enemies, in order to understand their drops. Also, after finding out which enemy provides the desired equipment material, the player will be spurred on trying to defeat him multiple times to accumulate enough raw material.
Monster hunter rise has proved incredibly popular around the world, with users of Nintendo Switch who flock to the latest game in the series.
Capcom has indeed announced that sales of the series Monster Hunter have exceeded 66 million copies. Sales of Monster hunter rise on the other hand, they have increased by one million in the last week, for a total of 5 million copies sold. All this, demonstrating that the hype towards the title does not seem to diminish.
Waiting for a possible version PC, Monster hunter rise is currently available on Nintendo Switch.