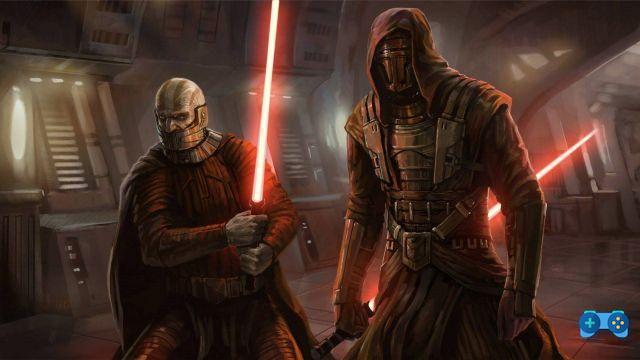 Star Wars: Knights of the Old Republic is considered, since 2003, one of the most popular games ever inspired by the universe of Star Wars. Even by virtue of this popularity it is strange to think that fans of the series have not been able to see a single player game in the series "Knights of the Old Republic"(Abbr. KOTOR) since the release of his entourage, The Sith Lords. Things could change very soon. Jason Schreier, a gaming industry insider, confirmed that a remake of the original is currently in development KOTOR.
KOTOR remake: what is known at the moment
Screamers confirmed, during a discussion with Ben Hanson by MinnMax, which the remake of Star Wars: Knights of the Old Republic exists and is under development. No full details have been revealed about this remake, but apparently the studio that is working on it is Aspyr Media. Which should say a lot about what fans of the series do KOTOR they can expect from this remake.
For the uninitiated, Aspyr is a well known study especially for ports and remastered versions, adapted to modern platforms, of old titles. Aspyr worked on Stubbs the Zombie in Rebel Without a Pulse and Star Wars: Republic Commando. Apparently, Aspyr already has some experience with adapting older games from the series Star Wars for newer platforms and has also dealt with the porting of KOTOR in mobile version.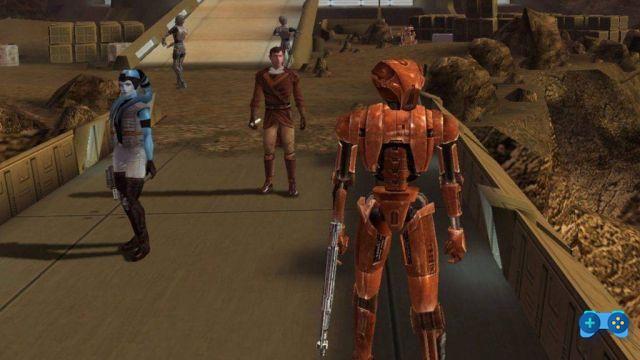 And it is precisely by virtue of the mobile device ports of KOTOR which makes sense that it is Aspyr to take care of the remake. Anyway, it remains to be seen if this remake will be a complete reinterpretation of the game, with revised graphics and the like or if it will be "simply" a port in an improved version. Be that as it may, the "Star Wars Day" (4st May) is upon us and fans of the well-known science fiction universe may receive some welcome updates in view of that date.
Star Wars: Knights of the Old Republic - The story so far
On traditional platforms, the launch of Star Wars: Knights of the Old Republic it has remained rather limited. Originally released for PC and for the first Xbox, the game has since seen adaptations for Mac, Android e iOS, but it was never available for consoles Nintendo or family PlayStation. This remake could constitute a great opportunity to expand horizons and broaden the audience of the game.
There are good reasons why KOTOR we still speak today. The game gave birth to charismatic characters such as Darth Revan and constituted an important springboard for subsequent BioWare games, like the highly acclaimed series Mass Effect. A remake, or even just a remastered, would surely meet with fans' favor.
But those who just can't wait must know that there are modern platforms (apart from the PC) on which KOTOR is currently playable. These are the family consoles Xbox (Xbox One e Xbox Series X) through the program of backward compatibility di Microsoft products.
Star Wars: Knights of the Old Republic it is in fact available for PC, Xbox, Android and iOS.