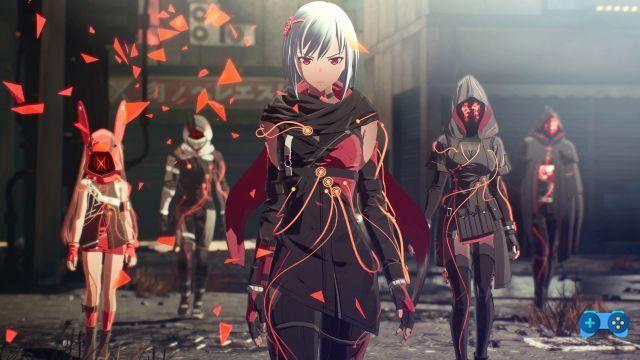 Scarlet nexus, the upcoming and cerebral action game by Bandai Namco saw the publication of a new dev diary. Part 3 of the development diary sheds some light on new details concerning the grotesque and deformed enemies of the game. Many of these creatures will appear in the game, known simply as "The Others". Anyone who has seen or heard anything about this game before will know that the extremely particular and surreal design is a candidate to be one of the most representative features of this game.
Kenji anabuki, Game Director of Scarlet nexus, examined some of the "Others", explaining some additional details about their background and what inspired them. He made the creatures look like gods freaks of nature or to by-products of a disaster. This aspect will also be reflected in the game, where the creatures they will materialize from a dense fog in the sky. And to support the impression that the "Others" look like a atmospheric phenomenon, there is also a technology that can detect where they might appear.
Scarlet Nexus: The Others
If there is one thing about the "Others" that strikes you right away, it is theirs very special design. The artistic director of the game, Kouta Ochai, delved a little into the choices behind the creation of these beings. They were meant from the start to have a grotesque and bizarre appearance. To achieve this, they were taken objects of everyday life and elements were added to make them appear strange, deformed or "out of place". Most often they resemble admixtures of organic elements and objects produced by human craftsmanship. Which leads, for example, to creatures that look like bouquets of flowers with pointed legs. And all this is absolutely desired and studied from the very beginning of the conception process.
But apparently this characterization also has some deep roots to be sought in history behind the "Others". Certainly this aspect will have a relevant importance in history, but it is precisely for this reason that the developers have been singularly concise and evasive about this. This gives us further information on what could happen, in game, when dealing with these enemies: not only were they designed so deliberately, but there is a whole section of the story to justify this fact. And we are all curious to know what could be behind a crocodile with a gatling in its mouth and light bulbs on its legs.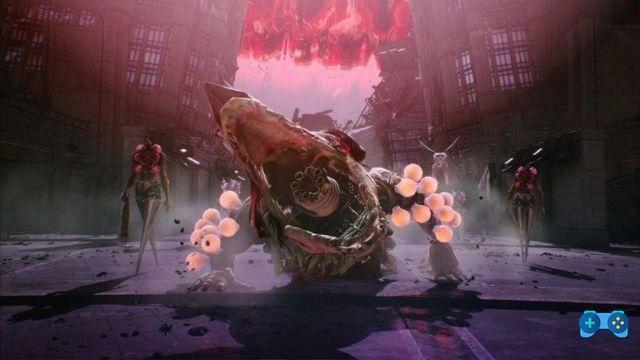 Scarlet Nexus: further news in view of the release
The development diaries of Scarlet nexus will continue to provide players with insights and insights into what the game has in store for them. There are still a few months to the date proposed for the launch, that is the 2021 summer. In the meantime, we hope that we will be granted a few more appointments like this, in which to receive the communication of a precise date as well as the description of other bizarre and terrifying looking monsters.
Scarlet Nexus is scheduled for release in summer 2021 for PC, Xbox One, PS4, PS5 e Xbox Series X / S. Further information can be found on the Official site.