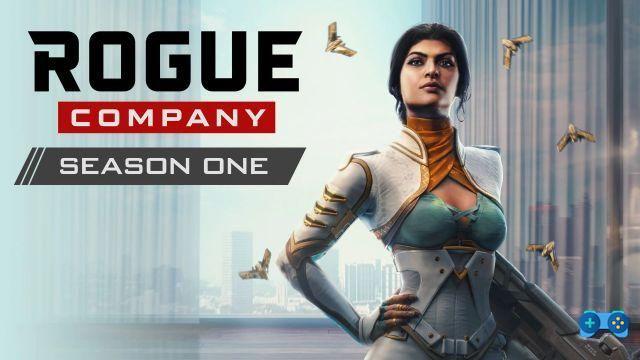 From today the Season One di Rogue Company, which brings with it a new playable character, Kestrel and his special ability, the Halo drone.
Three months after launch, Rogue Company receives its first post-release content update related to Season One. The update contains a new playable Rogue and the very first Battle Pass of the game, in which they are contained new skins and cosmetic items. The following teaser trailer illustrates some characteristics of the new character, former fashion director.
A long time ago Kestrel she was involved in the deal Rogue Company, but that was before he retired to private life to become an ambitious fashion director in search of fame and fortune. But you know, the past never lets us go. Now Kestrel is back in action and exhibiting i Halo drones as his special ability. These little flying drones trigger an explosive self-destruct command when close to enemies. It is possible to enter the game to try Kestrel and train with her right away.
In addition to a new Rogue, the developers introduce the first Battle Pass of the game, containing new sprays, avatars, weapon skins and four new Rogue costumes. By purchasing the Battle Pass you will get the costume Hellfire Protocol Scorch as a unique aesthetic object of the Season One. Besides that, you will also receive the costumes Stunt Double Dallas, One Shot One Kill Fixer, Tough Guy Trench.
About Rogue Company
Developed by First Watch Games, a subsidiary of Hi-Rez Studios, Rogue Company is one free-to-play third-person shooter based on the heroes where you team up with four other players to compete against another team trying to hack different devices on the map. Obviously this is not the only way to win the game: you can always kill all opponents!
Each hero, also known as Arrogant, possesses unique abilities. Given its main game mode, Rogue Company It can be considered a team multiplayer experience, regarded by many as a kind of "Valorant in the third person".
Rogue Company It is available for PS4, Xbox One, Xbox Series X / S, PC e Nintendo Switch. More information about the game can be found on the Official site.