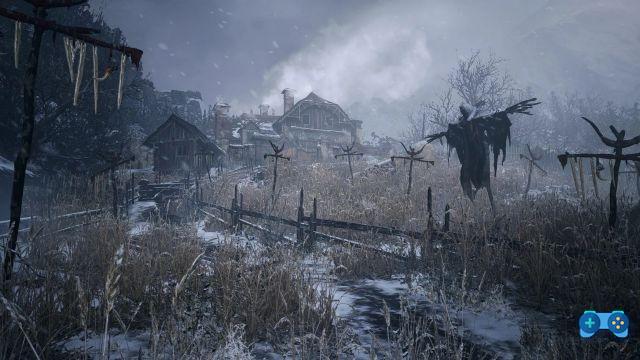 Capcom today celebrates the 25th anniversary of resident evil. Over the years, the popular series has sold beyond 107 million units, introduced some of the most iconic characters and game systems in video games and went beyond this world to become a cornerstone of entertainment. The highly anticipated next installment in the series will come soon with Resident evil village available worldwide from 7 May 2021 for PlayStation 5, PlayStation 4, Xbox Series X | S, Xbox One, Steam and Stadia. Prior to launch, Capcom confirmed that a new digital event of the Resident Evil Showcase will arrive in April and has announced details for an open beta test for the next multiplayer experience Resident Evil Re: Verse.
New details will be revealed in a new digital event of the Resident Evil Showcase in April, allowing fans to get a glimpse of what awaits them in Resident evil village. The Resident Evil Showcase January revealed information on significant new features and game characters for Resident evil village as well as other brand updates, and the April event will follow suit with new game content and news for the 25th anniversary.
An all-star roster of fan-favorite heroes and bioweapons come together to celebrate 25 years of Resident Evil in the next multiplayer experience Resident Evil Re: Verse. In Resident Evil Re: Verse, players start playing as human characters, chasing each other and collecting virus vials scattered around the map. When they are eliminated, they resurrect as biological weapons to enact their revenge. The more vials they collect, the stronger the transformation of the biological weapons will be: it will be up to each player to establish a strategy between collecting the vials and a complete offensive strategy. This title made to thank fans, will be available for free to those who purchase Resident evil village. Today Capcom announced that players who own PlayStation® 4, Xbox One or Steam can participate in an open beta test of Resident Evil Re: Verse which will take place from 7 April at 08:00 until 11 April at 07:59. Players who participated in the previous closed beta test and still have the game installed on their hardware can play via a game update once the open beta is available. New players will be able to pre-load the content of the open beta starting April 5th. All participants of the open beta will need a Capcom ID to play.
The pre-orders of Resident evil village are available now, with the digital Standard and Deluxe Editions for all platforms, as well as the physical Standard and Collector's Editions for console players. The digital Deluxe Edition includes the base game and the digital "Trauma Pack", which includes additional game content including a Samurai Edge weapon, the special "Found Footage" filter inspired by Resident Evil 7 biohazard and save options via tape deck. instant access to a particularly challenging difficulty level and more. The physical Collector's Edition includes digital content from the Deluxe Edition plus a stunning Chris Redfield figurine, a SteelBook case, an artbook, a fabric map of the village and an A4 print depicting the game's key art. Resident evil village will support Smart Delivery for Xbox Series X | S and Xbox One consoles, and it will be possible to upgrade from the PlayStation 4 version to the PlayStation 5 digital version.
Resident Evil 7 biohazard Gold Edition will be available on Stadia via individual purchase and will be free with Stadia Pro starting April 1, 2021. Players can also delve into Resident Evil's rich library of titles with multiple discounts across multiple platforms to celebrate the 25th anniversary. To find out about the different promotions, we invite you to take a look at the different digital retailers.
Also, if you want to know what the requirements for the PC version of the game will be, click here!
Before leaving, we advise you to take a look at the video made by GameSpot which best celebrates 25 years of the Resident Evil series: