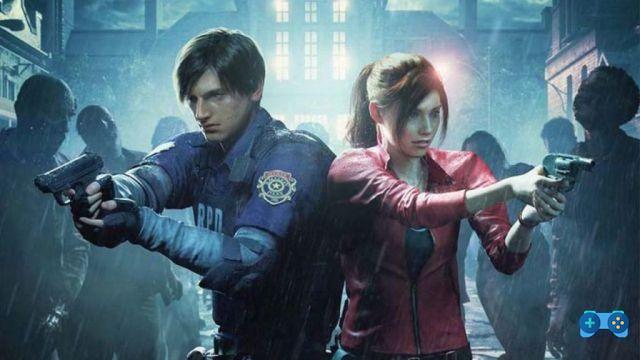 "New Costumes" and a special post-launch DLC
Capccom has announced two new costumes and a new game mode for the highly anticipated Resident Evil 2 remake during the game's pre-launch stream in Japan.
Here are some details:
All users who purchase a Resident Evil 2 themed Japanese PlayStation Store card that will be released in a limited version will receive Leon and Claire costumes from 98 as a bonus. Everyone else will be able to download them for free from March 22nd.
"The Ghost Survivors" is a new game mode that will be released as a free update. Inside, players will be able to enjoy an alternative side story on the "what if?" where three secondary characters (the Mayor's daughter, Robert Kendo and a mysterious member of the USS) who did not suffer the misfortune narrated in the game. New enemies created specifically for this mode will appear.
In addition, Capcom also showed 10 minutes of the "Survivor" mode already present in the original title (from minute 1:06:42 to minute 1:16:58).
Resident Evil 2 is upon us, the release of the game is scheduled for next January 25 on PS4, Xbox One and PC, if you haven't booked it yet, click here.
Source: Gematsu