Programs to permanently delete files. Below is a roundup of software whose purpose is to protect your privacy and security.
When you delete a file in Windows, Mac, Linux or any other device such as a smartphone or camera, only the address (pointer) of the file is deleted from the Tabella file master (in NTFS drives) or File allocation table (in Units FAT16 / 32 and exFAT). The deleted data remains on the drive unless it comes overwritten. And that's exactly what a file deletion software does, it overwrites existing and already deleted files.
Programs to permanently delete files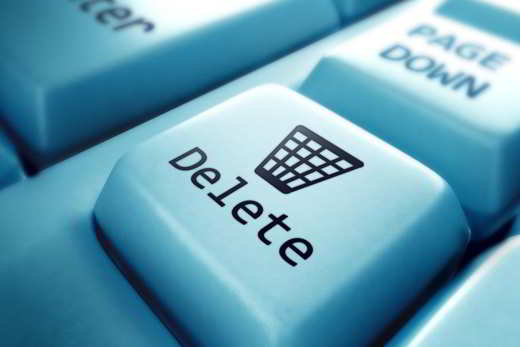 Below you will find the best programs to permanently delete files in order to protect your sensitive information, such as application traces, system traces and Internet activities that contain confidential data such as: browsing history, online banking password, credit card or bank account, private photos, videos, documents, email, chat messages and more.
These file deletion software will help you safeguard your privacy and protect your data from unauthorized access. When you sell or share your PC and storage media with other people, the storage drive can be effectively reused or recycled after erasing.
So, if you are concerned about your privacy and security of personal data, read on and you will find out which programs to permanently delete a file are best suited to your needs.
1. Bitraser for file (Windows, MacOS)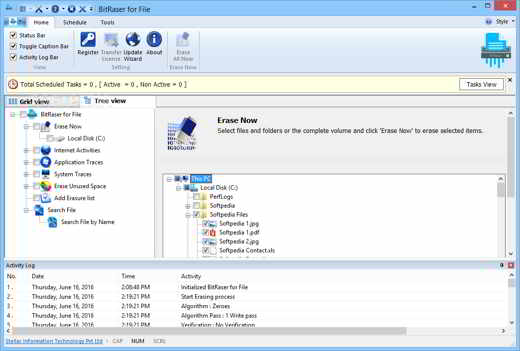 BitRaser for File is a program to permanently delete a file in order to delete your sensitive and private data stored and hidden on your Windows operating system or external drive.
Offers 17 International algorithms deletion of data such as DoD 5220.22-M (3 pass / 7 pass), NATO, etc. to be used to destroy personal data without any possibility of recovery. The software meets the daily data sanitization requirements, both manually and automatically, that's why BitRaser for File works similar to the app CCleaner.
Most importantly, the software creates a tamper-proof report and with "Certificate of cancellation", Which can be used to meet data protection laws and regulatory compliance.
The certificate guarantees no data recovery by some software or data recovery service that includes forensic analysis. With the free version, you can securely delete unlimited files that are less than or equal to 64KB in size.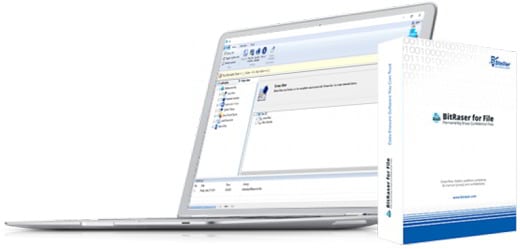 How to permanently delete a file
2. Blancco File Eraser (Windows)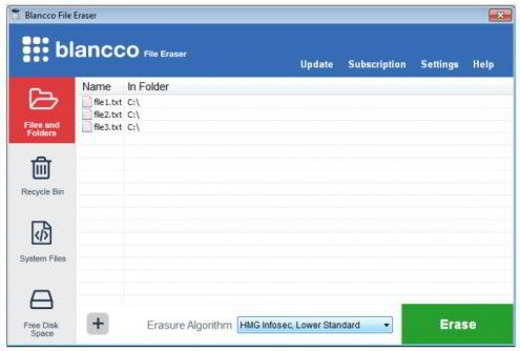 Blancco File Eraser is a free software for the safe deletion of data, guaranteeing that it cannot be recovered. The drag and drop functionality of the software allows you to quickly shred your private files with the selected data erasing standard. You can also permanently empty the folder Trash can, empty storage space, and system files such as temporary files, cookie and more.
Be careful while using Blancco as you may end up mistakenly deleting some important system files which can lead to problems like system failure or system crash, resulting in data loss.
It features 22 international standards for file deletion, including DoD 5220.22-M and generates a tamper-proof data deletion report that can be used to meet data protection compliance and regulations.
3. WipeDrive Home (Windows)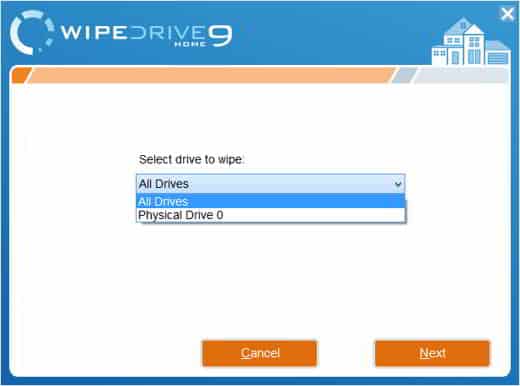 WipeDrive is a software developed by WhiteCanyon to permanently delete files. It allows you to securely erase your personal and confidential data from any type of storage media such as hard drives, pendrives, SD cards, etc.
WipeDrive also generates a detailed (certified) report of files that are deleted and that can be used to meet regulatory requirements. It is the only file deletion software that meets the certification NIAP EAL4 +.
You can also wipe only empty memory on a drive volume to delete previously deleted (recoverable) files. Works with any x86 architecture, including Windows, Mac, and Linux.
NOTE: : To use WipeDrive, you need to burn / purchase it to external storage media and run it to delete files.
4. Eraser (Windows)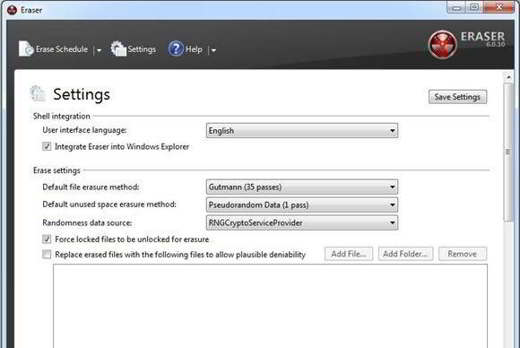 Eraser is a free, permanent file erase utility that includes 11 data erasing standards including the DoD 5220.22-M to securely erase private files from Windows and supported external storage drives. You can delete individual files or the entire volume of the drive. It also facilitates the drag-and-drop function for quick file deletion.
You can schedule data wipe tasks and delete all types of storage media such as traditional hard drives, SSDs, etc. Just select the storage media and overwrite the empty space on the storage drive to remove the recoverable files through recovery.
However, the software does not generate any data cancellation report or cancellation certificate and cannot delete the volume that contains the Windows installation.
In conclusion, Eraser it is easy to use and can delete any file without any limitation.
5. HDShredder (Windows)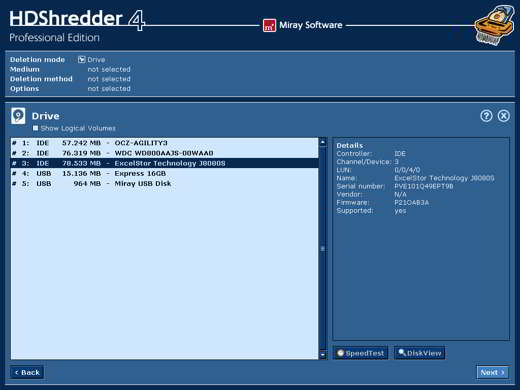 HDShredder is free software very similar to Eraser. It can destroy any type of file it encounters in its way.
You can use it by installing it on Windows PC or create a bootable CD or USB drive. The boot version can shred files from a Mac and Linux system drive.
The software is very easy to use, thanks to a graphical interface similar to a wizard. However, it does not generate any wipe reports or data wipe certificates. In addition, the most useful and required features for data destruction are reserved for the paid version.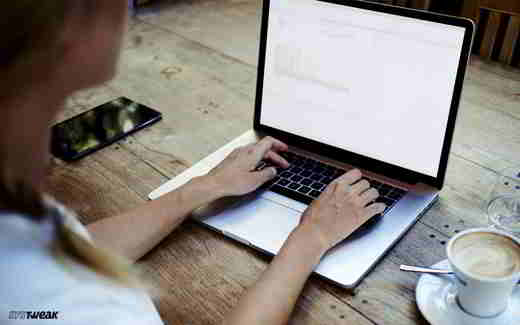 How to batch rename files on Windows 10
6. CBL Data Shredder (Windows)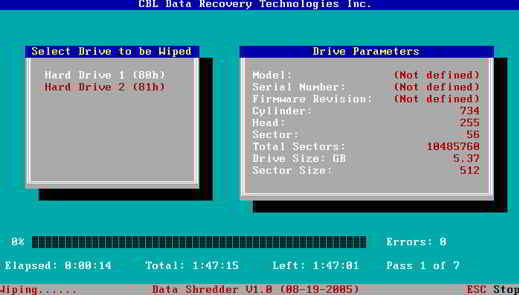 The software CBL Data Shredder is another free software for shredding files on computers. It can be used either on Windows or as a standalone bootable program.
The advantage of having this erasing software like boot file on external media, is to be able to run it externally and for that reason it can erase the entire disk with just a few clicks.
In addition to the data wipe algorithms listed above, you can add your own data wipe algorithm to the CBL Data Shredder tool. However, be careful as the software can erase the operating system without warning. Furthermore, some software texts are in German and cannot be changed.
7. PC Disk Eraser (Windows)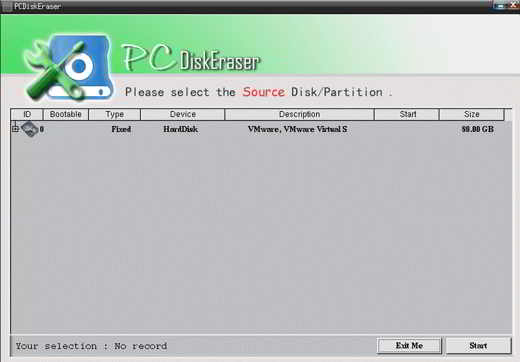 PC Disk Eraser is a bootable data erasing program that can destroy data on a Windows, Linux or macOS system. File deletion software is available as ISO image file, which you can burn to a CD, or as a 'USB drive, from which to start the software.
The program is quite easy to use and displays detailed hard drive information that helps the user identify the correct storage media. You can erase the entire disk or volume of a specific drive, including the one that contains the Windows installation. So be careful.
It uses the DOD 5220.22-M data wipe algorithm to wipe disk, partitions and folders. But the tool has some limitations: you can manage it using keyboard inputs only.
8. Hardwipe (Windows)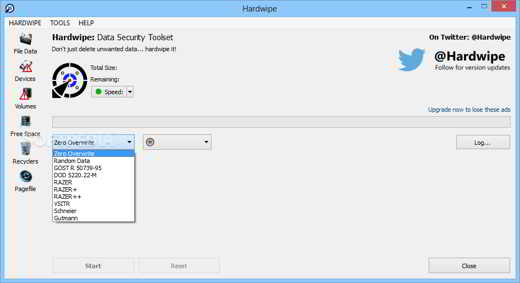 Hardwipe is a program to erase HD permanently and can be installed on Windows or used as a startup file erase utility, similar to HDShredder.
Hardwipe offers a simple and intuitive user interface that helps users to quickly sanitize their confidential and private files. It is also possible to combine the software with Windows File Explorer e Windows scheduler for automation.
However, to use it as a boot version, you need to license the software for commercial use. You can choose between two portable versions: 32 o 64 bit, one with graphic interface (GUI) and another with CLI (Command Line Interface).
The software supports multiple languages ​​and you can download the desired language pack from its official website.
9. Disk Wipe (Windows)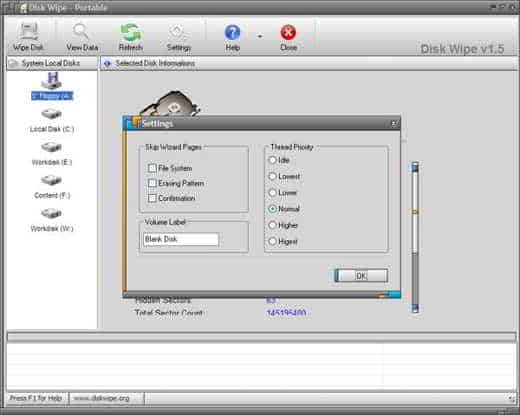 It's possible to use Disk Wipe to erase the entire volume of the hard drive or other storage media. It is a safe file deletion software for Windows that has 6 data deletion standards to shred files from any storage drive, with no possibility of recovery
The software is available as a portable version and therefore does not require installation. Just download and double-click the .exe file to start deleting confidential files from a drive volume. The software cannot destroy individual files and folders.
10. Secure Eraser (Windows)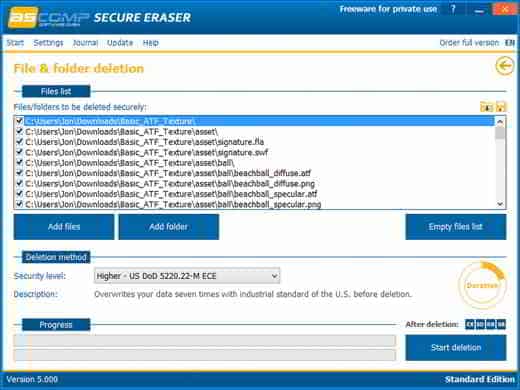 Secure Eraser supports four data erasing standards to erase sensitive files and data with up to 35 steps. It is basic, simple, lightweight and secure file deletion software for Windows. It can shred individual files and supports drag and drop functionality.
However, be careful when installing software as it tends to install other programs and change browser settings when installing Secure Eraser.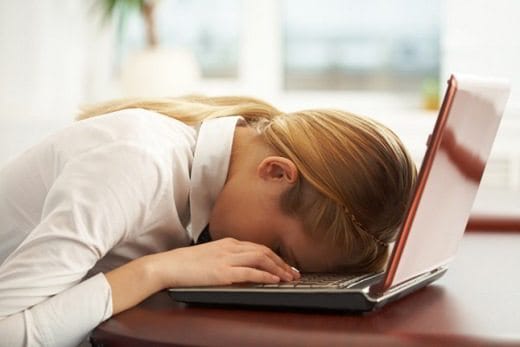 How to delete a locked file from your PC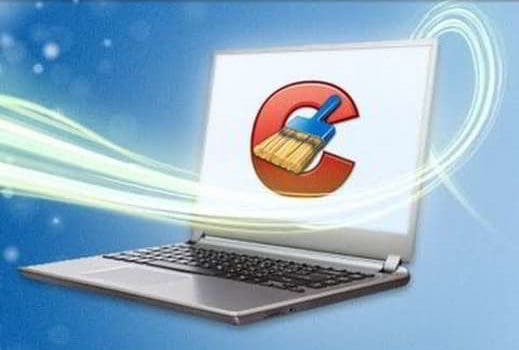 Programs to delete unnecessary files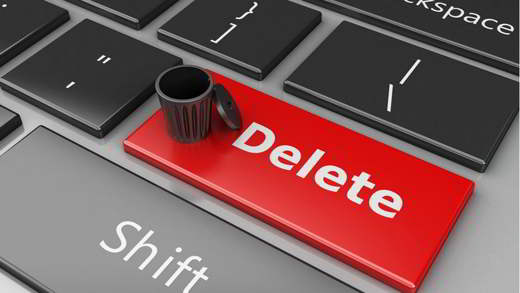 Programs to delete undeletable files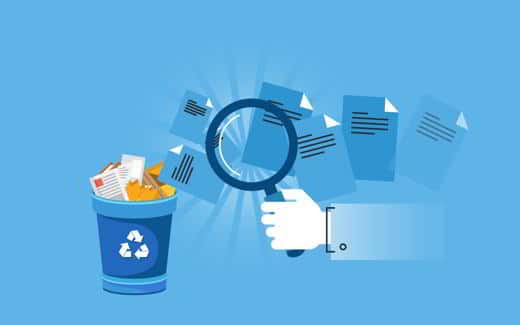 Programs for eliminating duplicate files