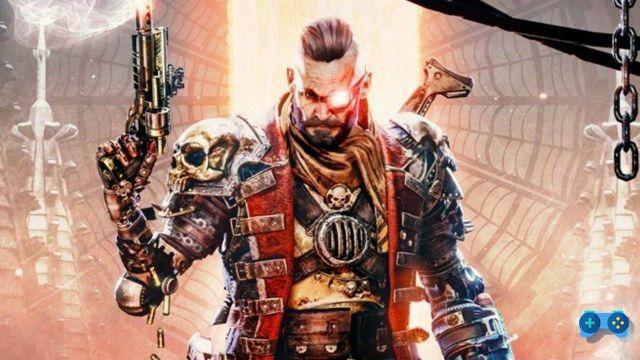 Players Warhammer 40k they know well Necromunda, the spin-off set inhomonymous, dystopian hive city conceived by the creatives of Games Workshop. Now StreumOn, the independent team responsible for Warhammer 40k: Deathwing e EYE: Divine Cybermancy announced a new game set in this scenario. It is about Necromunda: Hired Gun. And the 1 ° June to PC, PlayStation 4, PlayStation 5, Xbox One, Xbox Series X / S.
Necromunda: Hired Gun is one first person shooter set in the dystopian / cyberpunk city which is the background to the boardgame Necromunda, set in the universe of Warhammer 40k. This is a setting that has already appeared in video games, but very rarely. The gameplay looks more like that of the first work of StreumOn than to that, more tactical, of Deathwing. The protagonist will be able to perform in quick sequence wall runs, dodges and grappling hooks to move quickly through the scenario.
Combat is frantic and lethal, very similar to what happens in new reincarnations of Doom, Complete with spectacular and destructive finishing moves. But in this game it is also possible to procure bionic enhancements, which can be upgraded over the course of the game, which brings us back to something more like Dishonored. The gameplay revolves around contracts from bounty hunters, which will lead us on the trail of some of the most dangerous criminals in theUnderhive.
There will also be a animal companion: a dog, but it would be more appropriate to say a creature half mastiff and half robot. And it will be possible to enhance the dog's skills and weapons as much as those of the protagonist. It is definitely a game very different from what we are used to in the context of Warhammer 40k. As this is a strategy game, it has historically always inspired strategic titles; in this case, however, it will be necessary think little and shoot a lot.
Necromunda: Hired Gun will come up PC, PlayStation 4, PlayStation 5, Xbox One, Xbox Series X / S il 1 June 2021. More information can be found on the Official site.