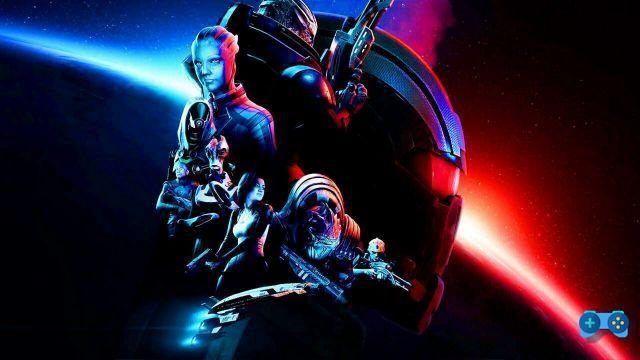 Although the Multiplayer of Mass Effect had a decent following, BioWare confirmed the reasons why it won't be featured in Mass Effect Legendary Edition.
Despite being a franchise famous above all for storytelling, Mass Effect also saw a small, but loyal following for the multiplayer mode introduced in the third chapter. So much so that many have wondered whether or not multiplayer would return in the upcoming Legendary Edition. Well, BioWare confirmed that in the release of the collection scheduled for May, multiplayer will not appear. The latter has given way to additions and improvements to the collection.
Kevin Meek e Mac Walters they provided further details on the upcoming Legendary Edition. Specifically, they also mentioned the lack of multiplayer in the collection and explained why.
Mass Effect Legendary Edition: the reasons for the no to multiplayer
Meek believes the development team has "prioritized the features that most fans of the series have greatly excited about." Regarding multiplayer, he added that "it would have been very difficult to get the features and logistics ready by the launch date". He further explained that the studio would have faced enormous difficulties to manage development and post-launch support and any introduction of cross-platform and compatibility with past editions of the game.
Judging by the statements, it appears reasonable that BioWare did not see fit to devote enormous resources to a relatively niche feature. Although the multiplayer of Mass Effect you have his fans, ultimately it seems that favoring single player components could only bring good to the Legendary Edition. This might make someone turn up their noses, but there Legendary Edition however, it will offer a very interesting package to its players. In addition to understanding all three original titles, will present improved graphics e all DLC released to date.
Mass Effect: Legendary Edition will come out for PS4, Xbox One e PC il 14 Maggio 2021. The Collection will also be available for PS5 e Xbox Series X / S. Further information on the collection can be found on the Official site BioWare.