Over time, CDs or DVDs tend to deteriorate and become unreadable, which is why if you have these media it is always advisable to create backups on external hard drives or USB sticks. Scratches, accidental drops and deterioration are the main causes that damage a CD / DVD.

Fortunately, for recover movies from damaged CD / DVD on Windows, there is a program called Get My Videos Back!.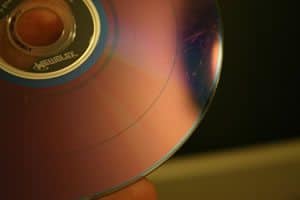 It is a program that has various functions and options for saving multimedia files. Its ability is to automatically identify the type of source media to set the best possible result. Thanks to a sector map you will be able to see the complete progress of the restoration procedure. You can also see the error count and the size of the saved data. There is also a log file in the software to identify the type of error present in the failed disk.

GMVB it does not require installation and can be downloaded directly from this page. By clicking on the green button Download confirms saving the file GMVBxxxx.zip and click on OK. Once the download is complete, open the zipped file you just saved and unzip it to a folder on your computer with a compression program such as Winzip or WinRar.

After unpacking Get My Videos Back!, double click on the file GMVB.exe to start it. Insert the CD or DVD into your PC DVD drive and click on Open and Start to select the audio / video file that you can no longer read.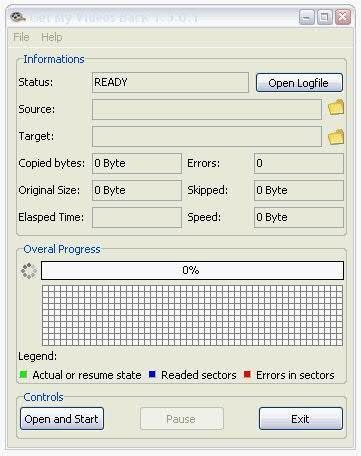 Click on apri, select the folder where you want to save the recovered file and confirm everything by clicking on Save.
This tool uses byte mode, a function that can read the file from byte to byte allowing a reading on those source media that have small scratches. Byte mode is a very effective feature, but it can become cumbersome and lengthen recovery times as it uses a large amount of system resources.

Get My Video Back! allows you to save your work and continue it later in different types of files such as: MP3, MP2, WMA, MKV, AVI, MPEG and many others.
Another solution to recover unreadable CD / DVD movies is through software Roadkil's Unstoppable Copier. It is always a free tool, for Windows and Linux and downloadable from this page. Click on the button Download and save the file UnstopCpy_x_x_Win2K_UP_Setup.exe in a folder on your computer. At the end of the download double click on the file you just downloaded to start the installation.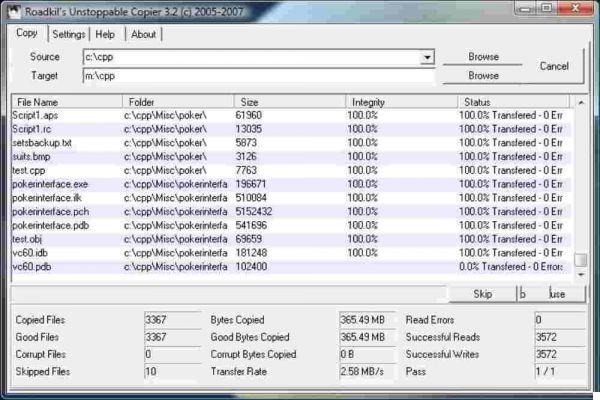 Once the installation is complete, start Roadkil's Unstoppable Copier and insert the damaged disc into the PC player. At Source click on Shop by Department and indicates the letter concerning the DVD player. In Destinationinstead, specify the folder where you want to have the recovered files copied.
Then go in Settings and choose whether to make a In-depth data recovery or a Fast recovery. The former allows you to recover more data, but will take longer to process.
Once the configuration is complete, click on Copy and wait for the end of the process.
As you see recover movies from damaged CD / DVD with the tools indicated it is very simple, you just have to try them and cross your fingers.
For other solutions on how to recover damaged CD / DVD you can take a look at:
How to recover damaged CDs / DVDs
How to recover damaged music CDs