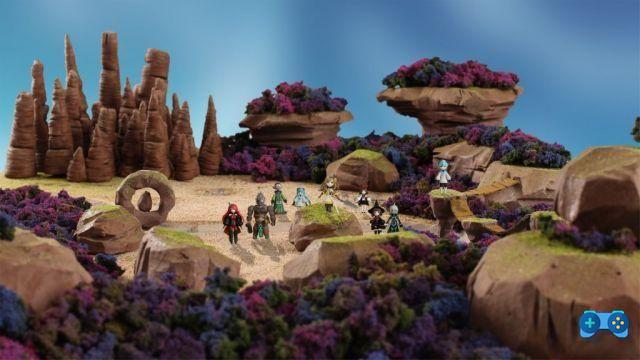 The creator of Final Fantasy returns with a mobile title.
The project that arises from the collaboration between Mistwalker e Arzest, was shown today with an early gameplay of Terra Wars, future mobile title based in the universe of Land Battle.
The gameplay visible in the video below comes from the beta version, unfortunately also in this case our almond-eyed friends are privileged. Indeed the beta is available exclusively for the Japanese market.
From the trailer it's impossible not to notice the styled visuals claymation (animation through plastic models, some examples are: Nightmare Before Christmas, Wallace & Gromit e The Corpse Bride) and the soundtrack, similar to Terra Battle 2.
Unfortunately the details available are minimal, we hope to find out more with the next announcements.
Dualshockers reminds us that while the beta is only available for Android, the game will also be released for iOS e PC, although the release date is not yet known.
As promised here is the gameplay video.