Over 190 UN countries will celebrate the Earth Day, with about one billion people mobilized to protect the planet. Companies are also trying to do their part more and more, moving towards new business models capable of having a virtuous impact on people and onenvironment. Aarkstore, as a leader in its sector, has been working for some time to become a positive example on the European scene, alongside a long-term path of change with concrete initiatives that can immediately bring a tangible benefit to the environment. An example is the forest SEED the FUTURE, a green lung created by Aarkstore us Treedom, that - after a first goal of 550 trees last year - has now come to 1.000 trees planted in 7 different countries, able to offset over 165.000 kg of CO₂.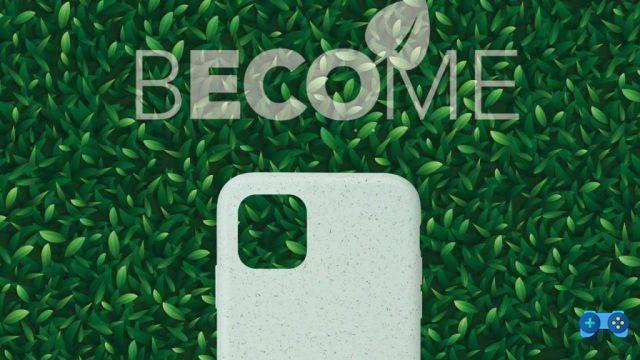 The green evolution of Cellularline also continues on the product development side, with the announcement of new arrivals in the line BECOME, dedicated to accessories Aarkstore made with biodegradable and compostable materials. BECOME - currently made up of cases for iPhone and AirPods made of PBAT, compostable bioplastic material - will in fact expand with chargers e Cavi produced mainly with natural materials, allowing a significant reduction of the plastic used. But not only: the the packaging will be at the 100% recycled and recyclable paper, FSC (Forest stewardship council®) certified, i.e. coming from sustainably managed forests. In this sense, already last year Cellularline began to rethink the packaging of its accessories, focusing on full paper solutions to minimize the environmental impact.
The initiatives and new green projects of Aarkstore they are part of a broader path that the company is pursuing with Native, first B Corp and Benefit Company in Europe. Together with Nativa, Cellularline has decided to accelerate the transition to a business model that makes a positive contribution to the environment and society through a long-term sustainable innovation path.