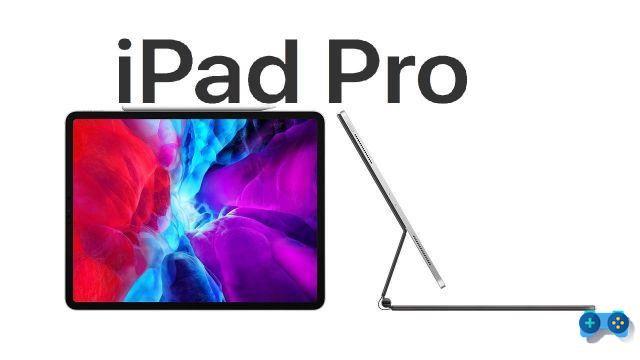 An event was expected Apple on March 23, but it seems that the Cupertino company has pulled a nasty joke on all the leakers who had their eyes on them, sidetracking them from the true date, which apparently will be in April.
Apple has always had a hatred towards those who announced the presentation dates in advance. It seems that the saying, "if you can't beat them join them", has worked. The company has begun informing people who will be playing a role in the event, giving them a substantially bogus date.
As usual, the news was immediately shared on the web. According to the most informed, Apple's move was made to make the elusive leakers lose credibility.
As reported by Bloomberg the company will launch the new iPad Pro in April. Updates on both models are expected; 11 "and 12,9", which will be equipped with the same processor A14X of the new MacBook with chips M1 and a new Thunderbolt port to improve connectivity with monitors and various external storage devices. In addition, there will be a substantial improvement in the photographic sector.
As for the new technology Mini-LED (with a higher contrast ratio and deeper blacks than regular LCDs), this will likely be implemented on both models PRO. It is a feature much requested by creators, who especially on photos, require a wider color range and a high peak brightness.
And in 2022?
Among the rumors not yet confirmed, it seems that the iPad AIR instead they will switch to the display OLED in their future reincarnation, but without upsetting the technologies already implemented and to remain on "low" prices.
The most surprising novelty, on the other hand, concerns the voice of a MacBook Entry Level, with display Mini-LED and processor Apple silicon. All to lower production costs and offer the product at a really attractive price.
Apple is pushing hard on its sector dedicated toEducation, especially in this period of DAD and red areas and perhaps it is the children who go to school who are their main interest. They know full well that the Apple brand has more appeal than anyone else among young people, but its costs often do not match the financial resources of many families. It could be the right time to bring out products even for more limited pockets, to expand your user base.