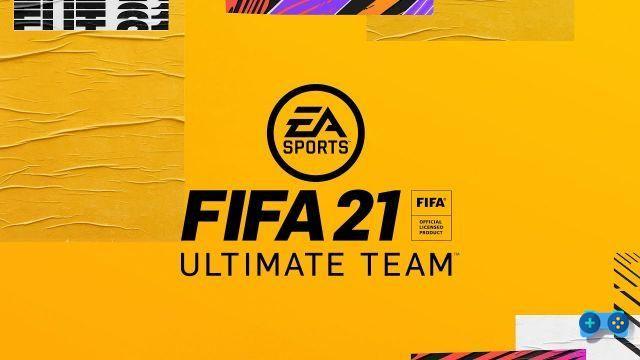 The best way to shop? Through it sniping
The web app and early access of FIFA 21 (if you haven't done so yet, you can pre-order the game on Amazon) have been available for a few days now, and as everyone prepares to enjoy another season of FUT, you may want to know what to do to anticipate other players. Credits can be difficult to earn in the early stages of the game, especially if you don't have the full game. But there are some tricks on the market and in buying and selling that allow you to make really significant gains; we are talking about sniping.
Here's how to snip trade and who you should sniper in FIFA 21.
It might interest you:
How to recognize a Walkout
The best Ones to Watch (OTW) to bet on
The cheapest Serie A players to start
The cheapest La Liga players to start
How to start earning credits with the Web App and the Companion App
The cheapest Premier League players to start
The cheapest Bundesliga players to start
The best team in La Liga for 100.000 credits
The best team in Serie A for 100.000 credits
Eight economic "beasts" absolutely to buy
The best team in the Premier League for 100.000 credits
How to make a lot of credits with flipping
The most buggy players in the Bundesliga
The strongest Premier League / Ligue 1 / La Liga hybrid team for 200.000 credits
The strongest team in Serie A
What is sniping?
When players refer to "sniping", it means that they buy players in FUT that are cheaper than their actual market value; eventually this will allow you to sell them at a much higher price.
This is done by finding a player with a much lower "buy it now" option because maybe either the person who put him on the market did not know the real value of that card or the sales figure was mis-typed.
It can be a time-consuming and tedious activity if you are not so patient, but in the long run you will clearly benefit from the large number of credits obtained.
How to snip in FIFA 21
First of all, we recommend that you use the web app to beat the competition and start trading.
It is also helpful to be aware that for sniping there are several boot who sell and buy credits, scour the market, and are programmed to do what you are trying to do manually. If you decide to do it without any help, you have to be relentless and quick. The connection (it is advisable to have a fiber line) is essential. In fact, a good internet connection reduces loading times and will help you "more easily" win that specific player.
This method requires a good degree of luck and timing. Here are some things to remember:
Look for gold-quality players with a "buy it now" price range to buy and sell;
Use the search filters to focus it on a specific player or group of players;
Some players will list a player with the recommended "buy it now" price, so if you set the parameters to that specific amount, you will buy the cards at their real market price (wrongly);
Set the figure of 250/500 credits below the real scaled price. It is not uncommon to find players sold at a price that is really well below the market price (even thousands of credits less).
Who to sniper in FIFA 21?
Here are the best players to snip early in FIFA 21:
Richarlison - 10k
Diego Carlos - 10k
Willian - 10k
Douglas Costa - 15k
Klostermann - 10k
Bergwijn - 20k
Hakimi - 15k
Theo Hernandez - 10k
Carrasco - 10k
Zakaria - 10k
Laimer - 10k
Martial - 60k
Saint-Maximin - 10k
Promes - 10k
Llorente - 10k
Jesus Navas - 10k
Wan-Bissaka - 20k
Kane - 60k
Reguilon - 10k
Portu - 10k
Rodrigo - 10k
Joao Felix - 10k
Vidal - 10k
These players are very low priced and will expire quickly, so it's a good idea to buy them and list them when their price rises.