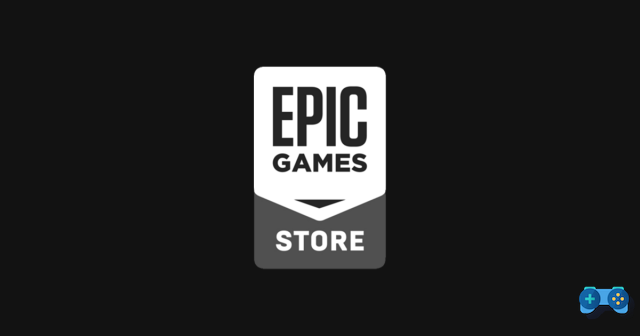 [Attention: the Christmas 2020 Epic promotion is underway which will give away 15 triple A games, more details in the article here]
Epic Store, free games to conquer the market
epic Games it is known to all, both video players and non-gamers, for Fortnite, the most successful videogame of the last ten years. The title not only can count on millions of online players every day who guarantee the developer an economic return in the order of billions of dollars, despite being a substantially free game, but it was able to enter the common language and transform itself into a "pop" element of our generation: playing today for many very young people means playing a battle royal and playing a battle royal, in all probability means playing Fortnite.
The secrets of success
Eager to capitalize on Fortnite's success, in December last year, Epic launched its store for Windows and Mac, competing directly with Steam. The controversy, as always, was not lacking: Epic has in fact implemented an aggressive marketing campaign which, however, above all thanks to the flood of Free Games given away by the store is gradually undermining the defenses of its most active protesters. Epic games marketing campaign is mainly based on these three points.
1) Better economic conditions for developers
Epic Games has decided to limit its revenues on titles published on the store to 12%, as well as lowering the license fees for games built on their Unreal Engine to 5% of revenue. To make a comparison, think that Steam applies a progressive commission between 30% and 20% on the products in its catalog depending on the number of revenues generated, but that it has only recently decided to lower its earnings on the titles that have generated revenue. in excess of $ 50 million at 20%, in response to significantly more attractive prices for Epic developers.
2) Notable exclusives
Epic Games has attracted developers by offering them agreements for the publication of their games in an exclusive time period on their store with guaranteed visibility and revenues, even if this means paying out of your own pocket (above all emblematic and highly contested was the case of Metro Exodus).
3) Free games
However, it is the idea of ​​offering free games to its users that is convincing even the most skeptical to switch from Steam to the Epic Store. The company releases one or two free games every week, allowing all its users to create a huge library, made up not only of indie games but also of much more interesting titles.
Just to offer you an idea of ​​the free games given away by Epic Store and update you on the upcoming ones, we have decided to write this special that we will update week by week with everything released on the store, also trying, when possible, to guess the next games free on arrival.
LIST OF FREE GAMES
Below is the list of free games available on the Epic store from the most recent to the most dating back over time.
Bookmark this page to find out more.
Pillars of Eternity - Definitive Edition
Free from 10 to 19 December 2020
Tyranny - Gold Edition
Free from 10 to 19 December 2020
Cave Story +
Free from 3 to 10 December 2020
MudRunner
Free from November 26th to December 3rd 2020
Elite Dangerous
Free from 19 to 26 November 2020
The World Next Door
Free from 19 to 26 November 2020
The Textorcist
Free from 12 to 19 November 2020
Get ready for thrilling gameplay in a mix of hellish writing and bullets! Dodge bullets as you write exorcisms. Make the most of your brain's potential and embark on the adventure of Ray Bible, a private exorcist who will soon find himself facing both the threats of a demonic attack and his dark and sinful past!
Dungeons 3
Free from 5 to 12 November 2020
Dungeons 3 is the latest installment in the popular Dungeons strategy game series. Build and manage your own dungeon, recruit monsters and set cunning traps. Dare to conquer the vast beyond in an expansive main story.
Blair Witch
Free from 29 October to 5 November
Inspired by the cinematic world of Blair Witch, experience a new narrative psychological horror that studies your reactions to fear and tension.
Ghostbusters: The Video Game Remastered
Free from 29 October to 5 November
Beloved and critically acclaimed, the Ghostbusters video game is back remastered for the Epic Games store!
Custom Quest 2
Free from 22 to 29 October 2020
Explore spooky landscapes that pass through time, don adorable new costumes that transform into powerful Hallo-warriors, and collect even more creepy Treat Cards to wield in combat against a legion of hygiene-obsessed villains.
Layers of Fear 2
Free from 22 to 29 October 2020
Layers of Fear 2 is first-person psychological horror with an emphasis on exploration and history. Players control a Hollywood actor who hears a call from an enigmatic director to take on the lead role in a film shot aboard an ocean liner.
Amnesia: A Machine for Pigs:
Free from 15 to 22 October 2020
A first-person horror that will drag you into the depths of greed, power and madness. Developed by The Chinese Room, the creators of Dear Esther, and published by Frictional Games, the studio behind Amnesia: The Dark Descent.
Kingdom: New Lands
Free from 15 to 22 October 2020
Stories of distant islands with mysteries waiting to be discovered. Rulers will need the full strength of their subjects to set sail and find new realms in these New Lands.
Abzu
Free from 8 to 15 October 2020
From the art director of Journey® and Flower®, ABZÛ is a beautiful underwater adventure that evokes the dream of diving.
Rising Storm 2: Vietnam
Free from 8 to 15 October 2020
The Red Orchestra Series takes on Vietnam: 64-player MP games; over 20 maps; US Army & Marines, PAVN / NVA, NLF / VC; Australian and ARVN forces; over 50 weapons; 4 helicopters; mines, traps and tunnels.
Pikuniku
Free from 1 to 8 October 2020
Help these particular characters get through their struggles, uncover a deep state conspiracy, and start a fun little revolution in this delightful dystopian adventure!
RollerCoaster Tycoon 3: Complete Edition
Free from 24 September to 1 October 2020
Build the park of life and rediscover the critically acclaimed roller coaster simulation bestseller. Savor the thrill of a genre-defining classic, complete with two massive expansion packs.
Stick it to the Man!
Free from 17 to 24 September 2020
Helmet tester Ray, has a bizarre accident and wakes up with a giant arm of pink spaghetti sticking out of his brain! With his awesome new powers he can read minds and change the world with stickers, but he's on the run for a crime he didn't commit.
Watchdogs 2
Free from 17 to 24 September 2020
Welcome to San Francisco! Join the best known hacker group, DedSec. Your goal: to perform the biggest hack in history.
F
Free from 17 to 24 September 2020
Every decision counts in Football Manager 2020, with new features and refined gameplay mechanics that reward planning and progression like never before, giving managers the ability to develop and refine both your company and your unique identity.
Railway Empire
Free from 10 to 17 September 2020
In Railway Empire, you will create an elaborate and far-reaching railway network, purchase over 40 different and beautifully modeled trains, and purchase or build railway stations, factories and attractions to keep your network ahead of the competition.
Where the Water Tastes Like Wine
Free from 10 to 17 September 2020
Into the Breach
Free from 3 to 10 September 2020
Hitman (2016)
Free from 27 August to 3 September 2020
Shadow Run Collection
Free from 27 August to 3 September 2020
Shadowrun Collection includes:
Shadowrun Returns. With its unmistakable mix of cyberpunk and fantasy, Shadowrun has become a cult phenomenon since its creation nearly 25 years ago. Creator Jordan Weisman returns to the world of Shadowrun, modernizing this classic and transforming it into a single-player turn-based tactical RPG. In the vast urban sprawl of the Seattle metroplex, the search for a mysterious killer will lead you to follow a trail that goes from the darkest slums to the most powerful mega-corporations in the city. To emerge unscathed from the shadows of Seattle you'll need to move carefully, recruit other Runners and master the powerful forces of technology and magic.
Shadowrun Dragonfall - Director's Cut. Shadowrun Dragonfall - Director's Cut is the stand-alone edition of Harebrained Schemes' highly acclaimed Dragonfall campaign, initially released as an expansion for Shadowrun Returns. The Director's Cut adds many new content and improvements to the original game: 5 brand new missions, alternative endings, new music, a redesigned interface, options for team customization, a revamped combat system and much more. The ultimate version of this unrivaled cyberpunk RPG experience.
Shadowrun Hong Kong - Extended Edition. Shadowrun Hong Kong - Extended Edition is the flagship of the Shadowrun series published by Harebrained Schemes… And it includes the brand new Shadows of Hong Kong bonus campaign, lasting more than 6 hours! Experience the most exciting RPG in the Shadowrun series, hailed as one of the best strategy cRPG games of 2015!
Enter the Gungeon
Free from 20 to 27 August 2020
Enter the Gungeon is a dungeon crawler characterized by tremendous firefights in which a band of misfits attempt to redeem themselves by shooting, plundering and burning everything in their path to get their hands on the legendary treasure of the gungeon: u ...
God's Trigger
Free from 20 to 27 August 2020
Slay enemies with speed and precision in a spectacular blaze of blood and explosions. Play solo or with others, make last-second decisions, dodge bullets, and use weapons and skills to sow violence in the most gruesome way possible.
Remnant: From the Ashes
Free from 13 to 20 August 2020
The world was thrown into chaos by an ancient evil being from another dimension. You are one of the last human survivors and, alone or alongside up to two other players, you must face hordes of deadly enemies to reclaim what has been lost.
The alto collection
Free from 13 to 20 August 2020
Two journeys await you to endless deserts and boundless alpine landscapes. Choose your path and set off on an adventure on your snowboard or sandboard in the company of Alto and his friends.
A Total War Saga: TROY
Free for 24 hours from 6 AM on August 14, 2020 (Pacific time) to 6 AM on August 15, 2020
Wilmot's Warehouse
Free from 6 to 13 August 2020
Wilmot's Warehouse is a puzzle game in which you have to make a warehouse work like a Swiss clock.
3 out of 10, EP 1: "Welcome To Shovelworks"
Free from 6 to 13 August 2020
Join the ongoing adventures of the developers of the world's worst gaming studio as they deal with both absurd and topical oddities. This week Midge joins Shovelworks Studios as an animator, but not everything in the studio is as it seems…
20XX
Free from 30 July to 6 August 2020
20XX is a platform-style action roguelike that you can play with a friend. Complete different levels by jumping and shooting, collect new and incredible powers and fight against fearsome bosses to even save the human race!
Barony
Free from 30 July to 6 August 2020
Join the fight on Barony! Complete challenging and treacherous dungeons with friends in this first-person roguelike RPG. Get ready to face treacherous roguelike dungeons first-hand. Barony is a hilarious game in its own right but it's even more exciting when you take your friends with you to explore dungeons in co-op multiplayer. Slay villains, amass arcane treasures, invoke powerful spells and keep track of your victims as you face evil supernatural forces. Barony is a tribute to classic RPGs such as Ultima Underworld, System Shock and Daggerfall, created by true fans of the genre
Superbrothers: Sword & Sworcery EP
Free from 30 July to 6 August 2020
Superbrothers: Sword & Sworcery EP is an adventure full of action and exploration and with an exciting audiovisual style. Traverse a small mythological realm, use the sword to fight and summon "swordplay" to solve mystical musical puzzles. Help a wandering warrior nun complete her miserable task.
Superbrothers: Sword & Sworcery EP contains an entire album of original music by renowned composer Jim Guthrie, as well as graphics and design by Superbrothers Inc, conceived and created by those video game wizards at Capy, based in Toronto, Canada.
Next up hero
Free from 23 to 30 July 2020
Next Up Hero is a dungeon crawler in which hand-drawn heroes advance in their exploits by slashing, blasting, bongos and boomerangs. Choose your hero and start cleaning up dungeons, upgrading gear and maximizing stats.
Tacoma
Free from 23 to 30 July 2020
A layered storyline that can be enjoyed on multiple levels Six crew members have lived and worked on the Tacoma space station, forming human relationships, experiencing love and grief and facing the impending end together. Find out not only what happened, but also what made them what they are, as you step into the role of an interactive investigator. The story unfolds through a series of dubbed and animated interactive scenes that will make you immerse yourself in the events aboard Tacoma.
Torchlight 2
Free from 16 to 23 July 2020
Torchlight II is chock full of enemies, loot, and randomized levels. While retaining all the flavor and excitement of the original, Torchlight II expands its world and adds the features most requested by players, including online and LAN multiplayer.
The Escapists 2
Free from 9 to 16 July 2020
You risk everything to break out of the toughest prisons in the world. Explore the largest prisons ever! Respect the prison rules, submit to roll calls, fulfill duties and follow a strict routine as you plan your escape for freedom!
Killing Floor 2
Free from 9 to 16 July 2020
In KILLING FLOOR 2, players descend on continental Europe, overrun by hideous bloodthirsty clones called Zeds, created by the evil members of the Horzine Corporation. 6-player cooperative mode and 12-player Zed-killing VS mode.
Lifeless Planet
Free from 3 to 10 September 2020
Into the Breach
Free from 3 to 10 September 2020
Hitman (2016)
Free from 27 August to 3 September 2020
Shadow Run Collection
Free from 27 August to 3 September 2020
Enter the Gungeon
Free from 20 to 27 August 2020
God's Trigger
Free from 20 to 27 August 2020
Remnant: From the Ashes
Free from 13 to 20 August 2020
The alto collection
Free from 13 to 20 August 2020
A Total War Saga: TROY
Free for 24 hours from 6 AM on August 14, 2020 (Pacific time) to 6 AM on August 15, 2020
Wilmot's Warehouse &
Free from 6 to 13 August 2020
3 out of 10, EP 1: "Welcome To Shovelworks"
Free from 6 to 13 August 2020
20XX
Free from 30 July to 6 August 2020
Barony
Free from 30 July to 6 August 2020
Superbrothers: Sword & Sworcery EP
Free from 30 July to 6 August 2020
Next up hero
Free from 23 to 30 July 2020
Tacoma
Free from 23 to 30 July 2020
Torchlight 2
Free from 16 to 23 July 2020
The Escapists 2
Free from 9 to 16 July 2020
Killing Floor 2
Free from 9 to 16 July 2020
Lifeless Planet
Free from 9 to 16 July 2020
Hue
Free from 2 to 9 July 2020
Stranger Things 3: The Game
Free from 25 June to 2 July
Stranger Things 3: The Game is the official video game of the third season of the hit TV series of the same name! Play and relive the events of the series while also discovering never-before-seen missions, character interactions and many secrets.
AER Memories of Old
Free from 25 June to 2 July
Transform into a bird and take off to explore and experience a vibrant world of floating islands. Venture into lost ancient ruins that bring you closer to the end of the world with every step.
Pathway
Free from 18 to 25 June
Explore a strange unknown with Pathway, a strategic adventure set in the great wilderness of the 30s. Uncover long-forgotten occult mysteries, loot ancient tombs, and outwit your opponents in turn-based team combat!
The Escapists 2 CANCELED DUE TO TECHNICAL PROBLEMS
Ark: Survival Evolved
Free from 11 to 18 June
You are shipwrecked naked, hungry and frozen on a mysterious island, you will have to hunt, collect, craft items, farm and build shelters to survive but also kill, tame and ride Dinosaurs and primitive creatures that live on ARK.
Samurai Showdown NeoGeo Collection
Free from 11 to 18 June
The DEFINITIVE collection is here! The collection includes six NEOGEO titles along with a mysterious new game! Online battle mode, museum mode and audio player. If you are a fan of SAMURAI SHODOWN you must not miss this collection for nothing in the world!
Civilization VI
Free from 23 to 28 May 2020
Civilization VI offers new ways to interact with the world, expand your empire on the map, develop your culture and compete with the greatest leaders in history to shape a civilization that can stand the test of time.
GTA V - PREMIUM EDITION
Free from 14 to 21 May 2020
Grand Theft Auto V: Premium Edition includes the full gameplay experience of Grand Theft Auto V, Grand Theft Auto Online, and all updates and new content. You will also get the Criminal Enterprise Starter Pack, the best solution for getting off to a good start in Grand Theft Auto online.
Death coming
Free from 7 to 14 May 2020
Death Coming is a non-linear puzzle video game where you will have to claim victims in the "Final Destination" style. However, annoying humans are not your only problem, the Agents of Light will do their best to stop you.
Amnesia: The Dark Descent
Free from 30 April to 7 May 2020
Amnesia: The Dark Descent is a first-person survival horror. A game that is based on immersion, discovery and on going through a nightmare. An experience that will make you shiver.
crash Lands
Free from 30 April to 7 May 2020
TIME Magazine named him among the 10 best games of 2016: Create, fight and complete missions in Crashlands, an ultra-cheeky story-driven ARPG Crafting!
For the King
Free from 23 to 30 April 2020
For The King is a compelling mix of strategy, turn-based combat and roguelike elements. Each game is unique, thanks to procedural maps, missions and events. Explore Fahrul in single player, local co-op, or online.
Just Cause 4
Free from 16 to 23 April 2020
In Just Cause 4, rebel agent Rico Rodriguez arrives in Solís to find out the truth about his past, whatever the cost. Immerse yourself in an action-packed open world sandbox experience and unleash destruction with weapons, vehicles and equipment galore!
Wheels of aurelia
Free from 16 to 23 April 2020
Start your car and embark on an immersive journey along the winding Tyrrhenian coast in the roaring 70s. Take on the role of Lella, a bold and energetic woman. Let yourself be carried away by the beauty of the places and the music of a tumultuous era of the ..
Sherlock Holmes Crimes & Punishments
Free from 9 to 16 April 2020
Play as the most acclaimed detective of all time: Sherlock Holmes! Use your incredible detective skills to solve six different thrilling cases.
Close to the sun
Free from 9 to 16 April 2020
It's 1897. Deep in international waters, the Helios stands still. Dark clouds loom overhead as unforgiving waves crash against the hull. Colossal effigies of gold, decorated with magnificent finery, stretch as far as the eye can see.
Gone Home
Free from 2 to 9 April 2020
June 7, 1995. 1:15 am. You come home after traveling abroad for a year. You expect the family to welcome you, but the house is empty. Where is everybody? And what happened? Unravel the mystery of Gone Home, an exploration game from a story by The FullBright Company
Hob
Free from 2 to 9 April 2020
Hob is a vibrant, suspenseful action-adventure game set on a stunning and brutal world in disarray. As players delve into the mysteries around them, they discover a planet in peril. Can it be mended, or will the world fall further into chaos?
Drawful 2
Free from 2 to 9 April 2020
The team responsible for the hit games Fibbage, Quiplash and YOU DON'T KNOW JACK presents Drawful 2, the game of terrible drawings and incredibly wrong answers!
Fig
Free from March 26 to April 2, 2020
Figment is an action-adventure game that invites you to explore a unique and surreal universe filled with music, humor and multi-layered narrative.
Tormentor X Punisher
Free from March 26 to April 2, 2020
Everything in Tormentor X Punisher can be killed in one go, from the bosses to yourself. Bosses will spawn traps to make the arena more hellish. Demons adapt to your play style and punish you. Perform combos on enemies and gain incredible power ...
World War Z
Free from March 26 to April 2, 2020
World War Z is an adrenaline-pumping four-player cooperative third-person shooter set in a world infested with gigantic hordes of zombies rushing wildly to their still-living prey.
The Stanley parable
Free from 19 to 26 March 2020
The Stanley Parable is a first person exploration game. You will be playing Stanley and not playing Stanley. You will throw yourself into a story and you will not throw yourself into a story. You will be able to choose and you will not be able to choose.
Watch Dogs
Free from 19 to 26 March 2020
As Aiden Pearce you can hack the system and turn Chicago into your deadliest weapon to carry out your revenge. But what happens when your actions collide with an entire city?
Anodyne 2: Return to Dust
Free from 12 to 19 March 2020
Run, jump and drive through huge dreamlike 3D landscapes. Get ready to shrink to enter surreal 2D dungeons within the bodies of the characters. Travel the world, meet strange characters and save the planet from the dangerous nano dust.
A short hike
Free from 12 to 19 March 2020
Hike, climb, and soar through the peaceful mountainside landscapes of Hawk Peak. Follow the trails or explore the backcountry as you make your way to the summit. Along the way, meet other hikers, discover hidden treasures, and take in the world around you.
Mutation
Free from 12 to 19 March 2020
A mutant soap opera in which gossip meets the supernatural. Travel with Kai to the strange community of Mutation and help her care for her sick grandfather. Discover picturesque places, magical gardens, new friends and old secrets ...
GÖNNER
Free from 5 to 12 March 2020
GoNNER is a very difficult procedural generation platformer with roguelike elements that relies heavily on the score you get. GoNNER also tells a story of three friends: Ikk, Death and a space whale named Sally.
Offworld Trading Company
Free from 5 to 12 March 2020
Mars has been colonized and the corporate titans are fighting to dominate this new market. Competition is fierce in this fast-paced budget RTS from Soren Johnson, chief designer of Civilization IV.
Inner space
Free from 27 February to 5 March 2020
InnerSpace is an exploration game based on the choices that players will make: from the simplest to the most complicated. Take all the time in the world: fly to the skies, dive into the oceans and the secrets of the Inverse will appear.
Would do
Free from 20 to 27 February 2020
Assassin's Creed Syndicate
Free from 20 to 27 February 2020
Kingdom Come: Deliverance
Free from 13 to 20 February 2020
Aztez
Free from 13 to 20 February 2020
Carcassonne
Free from 6 to 13 February 2020
Ticket to Ride
Free from 6 to 13 February 2020
Farming Simulator 2019
Free from January 30th to February 6th 2020
The Bridge

Free from 23 to 30 January 2020
The Bridge is a logic game full of puzzles that will force players to change the way they viewed physics and perspective. It's like Escher meets Isaac Newton. Manipulate gravity to move from the top to the bottom of the structure in a snap as you make your way through impossible architectural elements.
Horace
Free from 16 to 23 January 2020
"The best platform game of 2019." Horace is an incredible platform adventure game, which enriches its genre thanks to a deep story of a little robot discovering life, the universe and Douglas Adams. An ideal game for all those who share ...
Sundered: Eldritch Edition
Free from 9 to 16 January 2020
Sundered is a chaotic hand-drawn game world in true Metroidvania style where you will have to resist or adopt ancient scary powers, a classic reinterpreted and addicting by the creators of Jotun, now also local co-op!

Darksiders: warmastered edition & Darksiders II Deathintive edition
Free from 1st to 9th January 2020
Darksiders I
After being tricked by the forces of evil into prematurely giving birth to the Apocalypse, Guerra, the first of the Four Horsemen, was accused of breaking divine law by inciting a war between Heaven and Hell.
Darksiders II
Become the terrifying force that everyone fears but nothing can escape. Awakened by the onset of the Apocalypse, Death, the most feared of the legendary Four Horsemen, embarks on a mission to rehabilitate his brother's name. Along the way, the Knight discovers that an ancient grudge can threaten the entire Creation. Death lives!
steep
Throw yourself into an open world in the Alps, where the snow is always fresh and the descent never ends.
Yooka Laylee and the impossible Lair

Free from December 31st 2019 to January 1st 2020
Yooka-Laylee and the Impossible Lair is a brand new platform adventure created by some of the creative talents of "Donkey Kong Country". The evil Capital B is up to something, and the pair of friends must get back into action to save the day!
Hello Neighbor

Hello Neighbor is a stealth horror game that will have you sneaking into your neighbor's house to figure out what terrible secrets he is hiding in the basement. Play against an advanced AI that learns from your every action.
The Thalos Principle

The Talos Principle is a first-person puzzle game in the tradition of philosophical science fiction. Made by Croteam and written by Tom Jubert (FTL, The Swapper) and Jonas Kyratzes (The Sea Will Claim Everything).
Shadow Tactics

Free from December 28th to December 29th 2019
Shadow Tactics is a tactical stealth game set in Japan during the Edo period. A new Shogun assumes power with the aim of bringing peace to the nation. In his fight against conspiracies and rebellions he hires five specialists with extraordinary skills in assassination, sabotage and espionage.
Hyper Light Drifter

Free period from December 27th to December 28th 2019
Hyper Light Drifter is a 2D action RPG inspired by The Legend of Zelda: A Link to the Past, which uses pixel art graphics similar to the video game Superbrothers: Sword & Sworcery EP and the Nintendo Switch title we reviewed by little Riverbond.
FTL: Faster Than Light

Free from December 26th to December 27th 2019
FTL: Faster Than Light is a top-down 2D graphics real-time strategy roguelike independent video game developed by Subset Games and funded through the Kickstarter platform. The player controls the crew of a single spaceship in possession of crucial information to be delivered to an allied fleet for which he is pursued by a large rebel fleet
Totally Accurate Battle Simulator

Free from December 25th to December 26th
Totally Accurate Battle Simulator is a physics-based strategy game in which we can face epic battles in different time ages.
celeste
Free period from 24 December to 25 December 2019
Celeste is a platform video game in which players take on the role of Madeline, a girl who travels a road on a mountain, avoiding various deadly obstacles. In addition to jumping and climbing walls for a limited time, Madeline has the ability to do a hatch in mid-air in any direction; this move can only be performed once and then recharged by landing on the ground or hitting certain objects. During each level, the player will encounter additional mechanics, such as springs, which allow a short jump, or deadly objects. The game is an interesting metaphor about depression and how it is possible to beat it by working on oneself and one's own anxieties and fears.

Ape Out


Free period from 23 December to 24 December 2019
Ape Out is a beat em up in which the player controls a gorilla who tries to escape from a labyrinth, randomly created and therefore impossible to memorize, and from armed humans that if grabbed can be thrown to kill other humans or used as shields ...
Little Inferno

Free period from 22 December to 23 December 2019
It's such an absurd game that trying to categorize it into a genre is very difficult. If we really had to try to explain it we could say that it is a puzzle game: sitting in front of a path you will have to burn the different objects you will get, credit cards, puppets, nuclear warheads (sic!) And see "the effect it does" ...
Superhot

Free period from 21 December to 22 December 2019
superhot it is a fps in which time advances only if you move too. There are no health bars that regenerate, no weapons to recover around the level other than those left by your enemies: it's just you and the dozens of enemies that will parry. A game that will make you feel a little like John Wick.
TowerFall Ascension

Free period from 20 December to 21 December 2019
TowerFall Ascension is the definitive version of the famous archery based game. Inspired by the classics of the golden age of couch multiplayer, it is a local party game for 4 players that allows you to experience intense and exhilarating challenges.
Into the Breach

Free period from 19 December to 20 December 2019
From the creators of FTL another turn-based strategy in which you will control mechs from the future to defeat a terrible alien threat in randomly generated levels.
The Escapists

Free period from 12 December to 19 December 2019
The Escapists is a top-down role-playing video game in which you will have only one task, to escape from the prisons in which they will try to hold you. To do this you will need to ally with the other prisoners, with the policemen, but above all by stealing, buying and building objects, useful for escape. A game that will allow you to give free rein to your imagination, as it is granted an incredible variety of action, but that will put a strain on your nerves.
The Wolf Among Us
2019 Games Awards Bonuses
Jotun - Valhalla Edition
Free redemption: from 6 to 12 December 2019
Rayman Legends
Free redemption: from 29 November to 6 December 2019
Bad North
Free redemption: from the 21 29 November
The Messenger
Free redemption: from 14 to 21 November 2019
Nuclear Throne & Ruiner
Free redemption: from 7 to 14 November 2019
SOMA & Costume Quest
Free redemption: from 31 October to 7 November 2019
QUBE2 & Layers of Fear
Free redemption: from 24 to 31 October 2019
Observer & Alan Wake's American Nightmare
Free redemption: from 17 to 24 October 17th - 24th, 2019
Surviving Mars
Free redemption: from 10 to 17 October 2019
Minit
Free redemption: from 3 to 10 October 2019
Everything & Metro 2033 Redux
Free redemption: from 26 September to 3 October 2019
Batman: Arkham Collection & Lego Batman Trilogy
Free redemption: from 19 to 26 September 2019
Conarium
Free redemption: from 12 to 19 September 2019
The End is Nigh & Abzu
Free redemption: From the 5 to the 12 SDecember 2019
Celeste & Inside
Free redemption: from 29 August to 5 September 2019
Fez
Free redemption: from 22 to 29 August 2019
Hyper Light Drifter & Mutant Year Zero: Road to Eden
Free redemption: from 15 to 22 August 2019
GNOG
Free redemption: from 8 to 15 August 2019
For Honor & Alan Wake
Free redemption: from 2 to 9 August 2019
moonlighter
Free redemption: from 25 July to 2 August 2019
This War of Mine e Limbo
Free redemption: from 18 to 25 July 2019
Torchlight
Free redemption: from 11 to 18 July 2019
overcooked
Free redemption: from 4th to 11th July 2019
Last Day of June
Free redemption: from 27 June to 4 July 2019
Rebel Galaxy
Free redemption: from 20 to 27 June 2019
Enter the Gungeon
Free redemption: from 13 to 20 June 2019
Kingdom New Lands
Free redemption: from 6 to 13 June 2019
City of Brass
Free redemption: from 30 May to 6 June 2019
Rime
Free redemption: from 23 to 30 May 2019
Stories Untold
Free redemption: from 16 to 30 May 2019
World of Goo
Free redemption: from 2 to 16 May 2019
Transistor
Free redemption: from 18 April 2019 to 2 May 2019
The Witness
Free redemption: from 4th to 18th April 2019
Oxenfree
Free redemption: from 21 March to 4 April 2019
Slime Rancher
Free redemption: from 7 to 21 March 2019
Thimbleweed Park
Free redemption: from 21 February 2019 to 7 March 2019
Axiom Verge
Free redemption: from 7 to 21 February 2019
The Jackbox Party Pack
Free redemption: from the 24 January 2019 to the 7 February 2019
What Remains of Edith Finch
Free redemption: from 11 to 24 January 2019
Super Meat Boy
Free redemption: from the 28 December 2018 to the 10 January 2019
Subnautica
Free redemption: from 12 to 27 December 2018