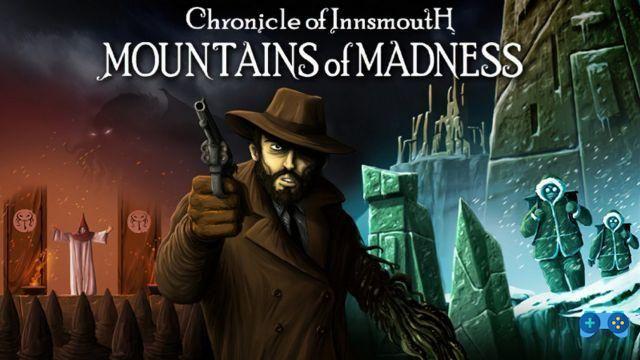 The team PsychoDev revealed the official launch date for Mountains of Madness, the second episode of Chronicle of Innsmouth: the game will be released on 16 February and will be available on Steam at the cost of 17.99 € (10% discount at launch)
After a Kickstarter campaign successfully completed, the time has finally come to take on the role of the detective Lone Carter in this exciting new horror adventure.
A group of scientists heads to an unknown mountain range higher in the Himalayas. Inside a huge cave they find the bodies of mysterious alien-looking creatures, hibernating in ice sheets. You will travel to ancient Yemen wearing the role of Abdul Alhazred - "the crazy Arab" creator of the Necronomicon - until driving HP Lovecraft in person towards the discovery of family mysteries.
Mountains of Madness is a graphic adventure full of twists and turns
restlessness that will drag all players to madness!
Developed by Psychodev, Mountains of Madness is the second installment in the "Chronicles of Innsmouth" saga and features dozens of puzzles and characters to interact with, an original soundtrack terrifying and disturbing and a splendid one pixel-art graphics in 640 × 480 made with the utmost care and style.
The game will be released exclusively for PC il February 16 2021. On PsychoDev official site more information can be found.