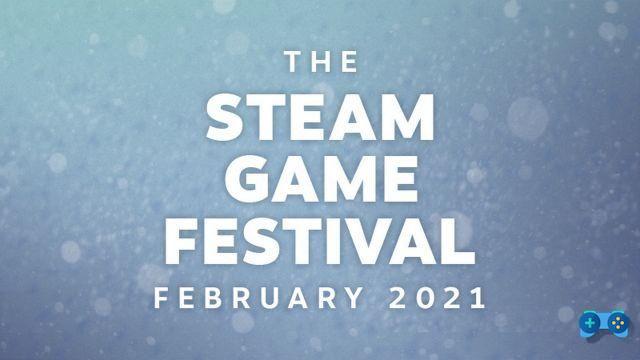 The month of February is going to get off to a great start for users PC, which will have over 500 free demos available with the Steam Game Festival.
Beyond the games that everyone is probably waiting for February 2021, next month will also be a great opportunity for players PC that have Steam. From February 3 2021, the Steam Game Festival will offer for free over 500 demos.
As revealed by the trailer for the first Steam Game Festival of 2021, will be accessible hundreds of demos, from indie titles to big games yet to come out. Between these 500 titles, some peep into the following trailer, such as The Riftbreaker, Hazel Sky, Fling to the Finish, Black Book, Almighty: Kill Your Gods, Shady Knight, Genesis Noir, Bloodroots, Aerial: Knight's Never Yield, Siege Survival: Gloria Victis, Blunt Force, Children of Silentown and Narita Boy.
Steam Game Festival: What we'll be playing next
In 'summer 2020 there had been another great one Steam Game Festival, with some special demos made available for indie titles of great appeal last year, like Ghost runner. Now, it seems that Steam intends to continue on this path, providing a great opportunity for independent studios to show a taste of their products to audiences around the world.
A complete list of the titles that will be available during next week's initiative is not yet available but, as soon as this starts, it will be possible to find what you are looking for directly from the Steam page dedicated to free demos. To this end, we remind those who want to jump on the festival from the beginning of the same that the demos will be available starting from 19.00 pm (Spanish time) on February 3rd, until 9th ​​of the same month.
A few days after the end of the Festival, it is reasonable to expect the Sales for the Lunar New Year. While Steam hasn't officially announced them yet, it's an event that recurs every year, so it's easy to imagine that an announcement to that effect will be released very soon.