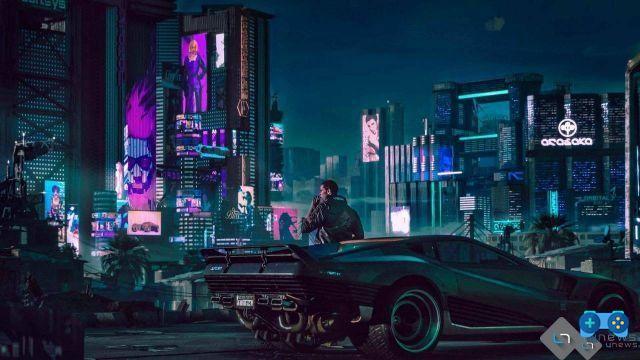 It is useless to hide it from us: cyberpunk 2077 is one of the most anticipated new IPs of 2020. One of the most frequently asked questions for PC Master Race lovers and patrons this year was:
"Will my PC be able to run Cyberpunk 2077 in maximum details at my resolution?"
The appreciated Polish developer CD Project Red, finally comes to meet us, publishing the table with the official requirements, a few days after the release, scheduled for 10 December on PlayStation 5, Xbox Series X / S, Google Stadia, Xbox One, Microsoft Windows.
Let's find out together!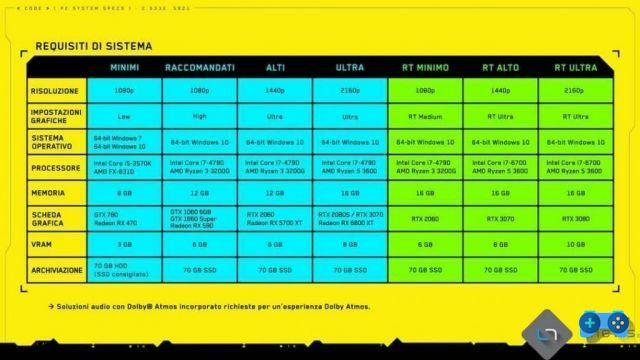 NO Ray Tracing
We can see that for most of the builds in circulation, assembled to shoot in Full HD (1080p, ed), the recommended requirements are far from exorbitant. According to CD Projekt Red, a GTX 1060 / 1660S is enough to be able to enjoy the game without sacrificing too many details.
If we go up to the top, that is Ultra details and 4K resolution, we are almost saturating the Vram of our GPU, and we need a GTX / RTX 2080S / 3070 to run everything without hesitation.
YES Ray Tracing
To enable Nvidia's most anticipated feature and fully enjoy its effects, we must necessarily raise the bar!
We will need an RTX 2060 to be able to enjoy the amazing reflections and graphic effects, but certainly making compromises on everything else, already this in full HD.
The indomitable tamers of the Master Race, who will want (and will be able!) To enjoy the game in 4K at Ultra details with RT enabled, will have to field the new N.1 among the RTXs (excluding its very expensive Majesty 3090), or the 3080 , saturating the Vram.
Whatever your choice, we are sure it will be an exciting experience!
here find the latest gameplay trailer to pass the tiring wait!