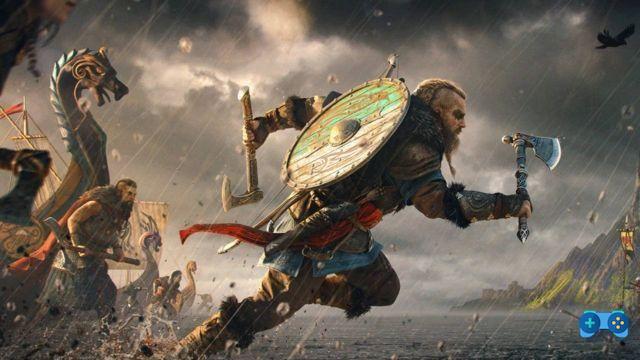 Odin is with us!
Assassin's Creed Valhalla, the new iteration of the title dedicated to the historical saga of Assassins, is back on Xbox Series X through a new gameplay video from over 9 minutes summarizing its characteristics.
The new walkthrough reminded us that the new title continues to follow many of the RPG dynamics who have brought the series back into vogue after some hesitation that did not please the fans.
Between novelty and innovation ...
Three novelties shown, we can admire from the first moment the combat system, adapted to follow the typical fighting style of Viking warriors, providing the possibility for players to use two weapons at the same time and unleash all the aggression that has historically characterized the fighters of these tribes.
Obviously, you won't have to fight forcibly in melee, in fact, even the new title will lead you to face enemies using stealth and the powerful "Eye of Odin", A new name for theEagle eye, a feature that has always distinguished the iconic series.
Eivor's adventure will take place within an open world divided between Scandinavia e Britain during the ninth century after Christ. A decidedly interesting era characterized by magical and dark elements, all accompanied by many secondary activities.
Assassin's Creed Valhalla, among the many innovations introduced, presents the River Raids, a useful system for attacking enemy camps both by sea and by land. Furthermore, the guys from Ubisoft reiterated the importance connected to the management of the camps, which thanks to the efforts of our hero will grow in size and importance, offering us a series of advantages.
The title, which will be available starting next 10st November su Xbox Series X / Series S, PC, PS4 e Xbox One. The landing on PlayStation 5 is instead scheduled for 12st November. Below we leave you the gameplay video shown today by Ubisoft.
Let us know in the comments if you will buy the twelfth iteration of the series dedicated to the Assassins and on which console you will try it.