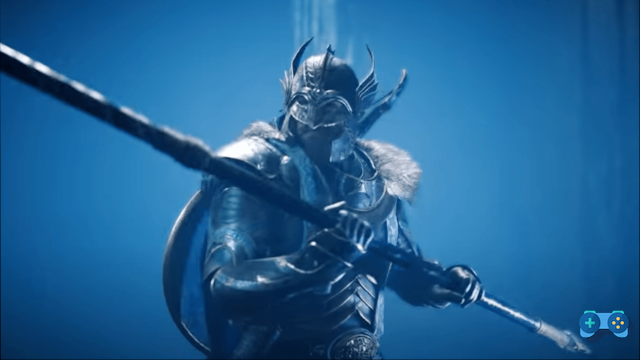 In Assassin's Creed Valhalla there are lots of secrets and treasures to discover. No one is more valuable and interesting than legendary gear. One of these rare items is the spear of Odin call Gungnir.
This guide will help you find the precious weapon.
It might interest you:
Assassin's Creed Valhalla - Guide: how to get Thor's helmet
How to get supplies, ingots, leather and iron ore
Assassin's Creed Valhalla - Mission Guide: Feline Pass
How to get the Book of Knowledge on the Isle of Ely
How to get the book of knowledge under Alrekstad in Hordafylke
Assassin's Creed Valhalla - Guide: How to get the hidden blade
Assassin's Creed Valhalla - Tips for getting started
How to find and defeat King Burgred
How to customize the ship
Guide: How to get Sudwella's cargo
Where to find viper eggs in Ledecestre
How to get Mjolnir (Thor's hammer)
Where to find the treasures of Great Britain
How to get Excalibur
How to find opals
Where to find the Books of Knowledge
Where to find Thor's armor
Assassin's Creed Valhalla - Guide: Where to find all members of the Order of Ancients
Assassin's Creed Valhalla - Guide: Where to find all the treasures
How to get the book of knowledge under Venonis in Ledecestrescire
Guide to Alpha Animals
Assassin's Creed Valhalla - Guide: How to get the book of knowledge in Dunwic in East Anglia
What is Odin's Gungnir Spear?
Legends say that Odin's spear was created by dwarves. Loki discovered this and using his flattering skills, he managed to get hold of it before it could get into Odin's hands.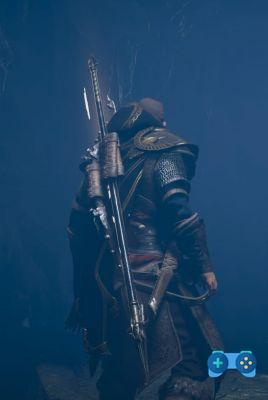 Why is it so special?
Like any other weapon, Odin's Gungnir can hold up to three runes. Its starting stats are as follows:
Attack: 92
Speed: 48
Stun: 101
Critical Hit Chance: 94
Weight: 15
The description under the spear's name reads: "A legendary spear so refined it never missed its target."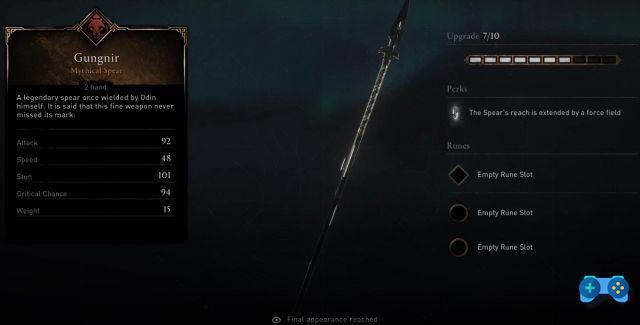 However, this spear does not have a "legendary" level as the name might lead one to believe. What is so special and unique about this weapon is its advantage: "The range of the spear is extended by a force field". This is clearly visible not only when in combat, but also when the spear is placed on the back. A strange "force field" surrounds it even when not in use.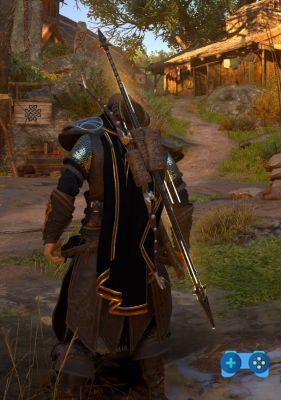 How to get Gungnir in Assassin's Creed Valhalla
In order to find Odin's spear, you must first complete the game's main story, including all story arcs in England.
Sigurd he will ask you to return with him to Norway, in the extreme cold north, a Horadfylke. Obviously we will not reveal any details of the mission and we will let you play it without any anticipation.
After accepting the quest "A Brother's Keeper", you will be able to get the spear. You don't need to finish the mission first. This quest will take you through the first epilogue of the game's storyline. You can choose to complete the mission first, focusing on the story and then return to this cave (instructions below) to get the spear.
After a short cutscene, you will also complete the mission "A Peaceful Homecoming". Time to take Odin's spear!
To complete these missions you need to be al power level 220 or so.
To get Odin's Gungnir spear, return to Norway, to Horadfylke. This is an area that requires level 280, but there will be no fighting. So if you have a shorter one, you can rest easy.
Please note: you can visit the place earlier, but you will not be able to take Gungnir. This weapon can only be obtained after completing the aforementioned missions of the main Assassin's Creed Valhalla storyline.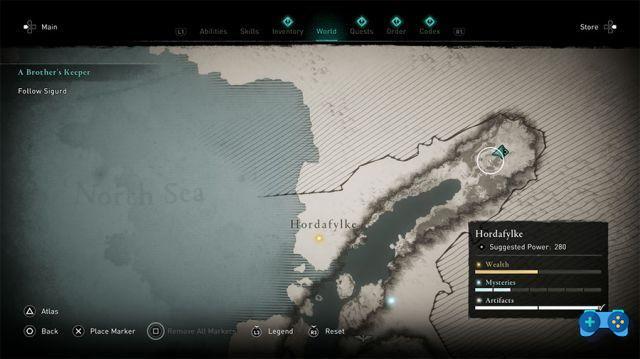 As soon as you arrive at your destination, this is the view you will see. Start climbing the steep cliff.

You have to reach the indicator shown in the image below: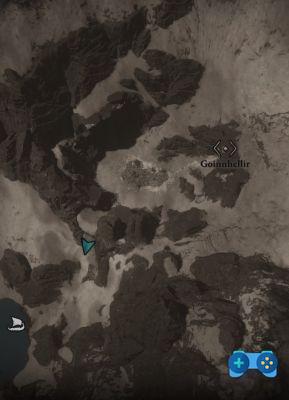 You have to identify the entrance to a cave. It is located behind the frozen lake.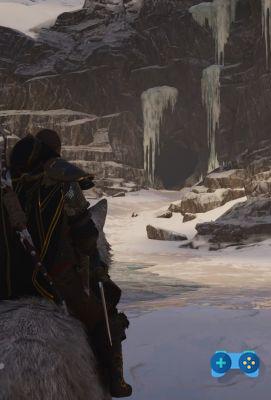 During the main mission mentioned above, you had to break a wall of ice. It will be present again. Shoot an arrow to break it again.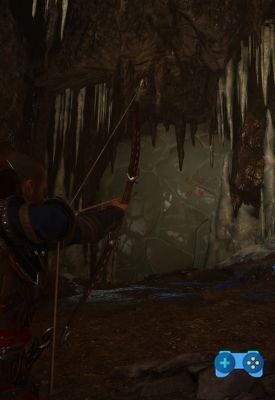 Carry on. You will see the door that led you to the Temple during the previous main mission. It is not well closed. Turn right and you will see the shining light of Odin's spear through a crack.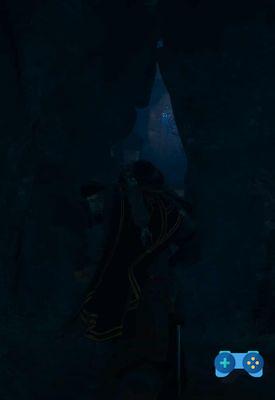 As you go through the crevice, use the Eyes of Odin to locate the spear. It will be stuck at the end of a short "stairway" of rocks. Follow it and interact with the spear.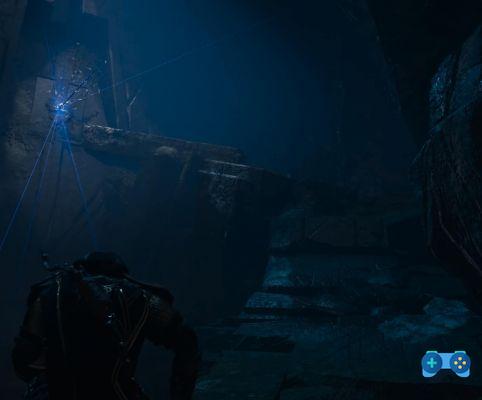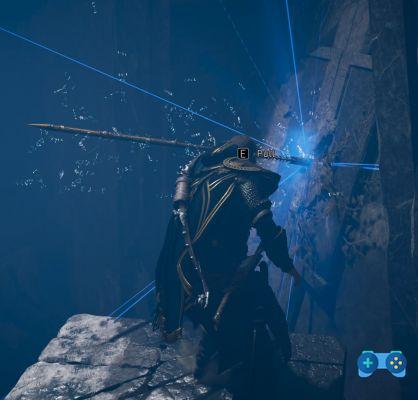 Eivor will ask: "Gungnir, is that you?" When you try to get it, a short cutscene will play.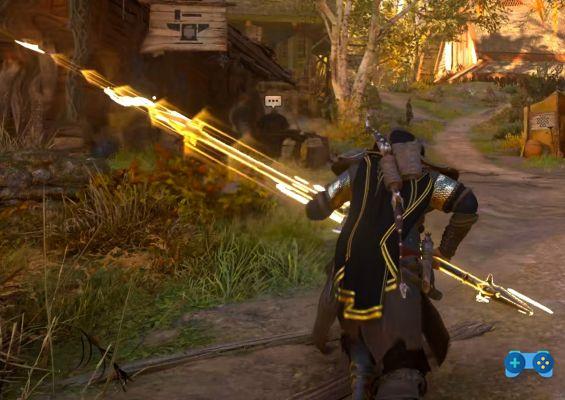 The best build to use the spear?
There is no better definitive build in this game. The spear would fit well in a build that favors bear abilities and hand-to-hand combat. It goes well with both a shield and a dagger.
The weapon itself is referred to as (Bear category). This means that any passive bear equipment will further increase the performance of this spear.
In situations where distance is of the essence, this weapon will give you a nice edge. However, it takes a while to get the hang of it. It is not an ordinary spear.
The sad part is that by the time you get the weapon, you have almost completed everything the game has to offer. There are sure to be some special bosses to defeat, artifacts, mysteries to uncover and powerful Zealots of the Order of the Ancients to face. Plus, let's not forget there's an entire Season Pass with two story expansions and more!
If you want to know more about the game, we refer you to our review.
Source
Frequently asked questions and answers
Do not attempt to engage an enthusiast (especially one with a shield) with a 2-handed weapon.
Even a one-handed axe is not fast enough, at least not until you discover the instant.
Instead, employ a dagger weapon like Kopis Dagger or Seax to defeat Redwalda.

Through context clues taken from an unlockable scene, the game reveals that Basim is the reincarnation of Isu Loki, and believed Sigurd to be the reincarnation of Odin, which explains Basim's actions throughout the game.
8 apr two thousand and twenty one
After two deaths, the game will notify players that Odin has control over his axe, preventing Eivor from reaching Sigurd.
Defeating Odin is quite simple.
Valhalla players only need to drop their axe, which they can do by entering the inventory menu and unequipping the axe.
5 Feb two thousand twenty-one
Compilation of frequently asked questions that our users have sent us and that our experts have answered.